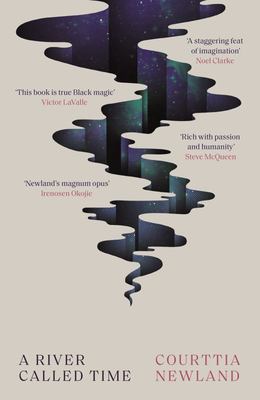 $33.00
NZD
Category: Science fiction & fantasy
A monumental speculative fiction story of love, loyalty, politics, and conscience, set in parallel Londons."This mystical coming-of-age tale…is sure to please fans of thought-provoking speculative fiction."—Publishers Weekly"A River Called Time is a masterful reimagining of the African diaspora's influe nce on England, and on the world. It's a grand tale and still an intimate portrait of loss and love. What glory and influence would Africa enjoy if colonialism had never occurred? Courttia Newland reshapes our vision of the past, present and future by taking this one question seriously. The result is something truly special. No other way to put it, this book is true Black magic."—Victor LaValle, author of The Changeling"Courttia Newland's writing is rich with passion and humanity. He manages to convey great depth without ever losing his lightness of touch. A rare feat only reserved for the few."—Steve McQueen, Academy Award–winning film directorThe Ark was built to save the lives of the many, but rapidly became a refuge for the elite, the entrance closed without warning.Years after the Ark was cut off from the world—a world much like our own, but in which slavery has never existed—a chance of survival within the Ark's confines is granted to a select few who can prove their worth. Among their number is Markriss Denny, whose path to future excellence is marred only by a closely guarded secret: without warning, his spirit leaves his body, allowing him to see and experience a world far beyond his physical limitations.Once inside the Ark, Denny learns of another with the same power, whose existence could spell catastrophe for humanity. He is forced into a desperate race to understand his abilities, and in doing so uncovers the truth about the Ark, himself, and the people he thought he once knew.   ...Show more
$23.00
NZD
Category: Science fiction & fantasy
Ages 12+From internationally bestselling author of All the Birds in the Sky comes a heart stopping adventure set against an intergalactic war — buckle your seatbelts!Tina never worries about being 'ordinary'--she doesn't have to, since she's known practically forever that she's not just Tina Mains, aver age teenager and beloved daughter.She's also the keeper of an interplanetary rescue beacon, and one day soon, it's going to activate, and then her dreams of saving all the worlds and adventuring among the stars will finally be possible.Tina's legacy, after all, is intergalactic — she is the hidden clone of a famed alien hero, left on Earth disguised as a human to give the universe another chance to defeat a terrible evil. But when the beacon activates, it turns out that Tina's destiny isn't quite what she expected.Things are far more dangerous than she ever assumed — and everyone in the galaxy is expecting her to actually be the brilliant tactician and legendary savior Captain Thaoh Argentian, but Tina....is just Tina. And the Royal Fleet is losing the war, badly — the starship that found her is on the run and they barely manage to escape Earth with the planet still intact. Luckily, Tina is surrounded by a crew she can trust, and her best friend Rachel, and she is still determined to save all the worlds. But first she'll have to save herself. ...Show more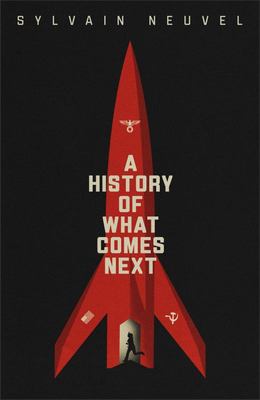 $37.00
NZD
Category: Science fiction & fantasy
Mia is not sure what she is, but she isn't human. Smarter, stronger than her peers, all she knows are the rules- there can never be three for too long; always run, never fight.When she finds herself in Germany, 1945, she must turn the Nazi's most trusted scientist with an offer- abandon the crumbling Na zi party, escape Germany with your life, come to work for the Americans building rockets.But someone is watching her work. An enemy who's smarter, stronger, decidedly not human and prepared to do anything to retrieve something ancient that was long lost.If only she had any idea what it was . . .   ...Show more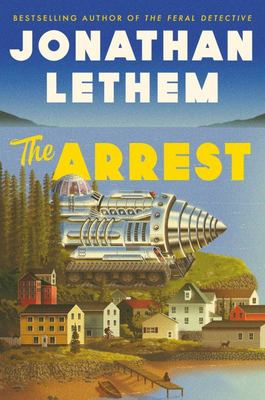 $33.00
NZD
Category: Science fiction & fantasy
From the award-winning author of The Feral Detective and Motherless Brooklyn  comes an utterly original postapocalyptic yarn about two siblings, the man that came between them, and a nuclear-powered super car.The Arrest isn't post-apocalypse. It isn't a dystopia. It isn't a utopia. It's just what happen s when much of what we take for granted—cars, guns, computers, and airplanes, for starters—quits working. . . . Before the Arrest, Sandy Duplessis had a reasonably good life as a screenwriter in L.A.  An old college friend and writing partner, the charismatic and malicious Peter Todbaum, had become one of the most powerful men in Hollywood. That didn't hurt. Now, post-Arrest, nothing is what it was. Sandy, who calls himself Journeyman, has landed in rural Maine. There he assists the butcher and delivers the food grown by his sister, Maddy, at her organic farm. But then Todbaum shows up in an extraordinary vehicle: a retrofitted tunnel-digger powered by a nuclear reactor. Todbaum has spent the Arrest smashing his way across a fragmented and phantasmagorical United States, trailing enmities all the way. Plopping back into the siblings' life with his usual odious panache, his motives are entirely unclear.  Can it be that Todbaum wants to produce one more extravaganza? Whatever he's up to, it may fall to Journeyman to stop him. Written with unrepentant joy and shot through with just the right amount of contemporary dread, The Arrest is speculative fiction at its absolute finest.  ...Show more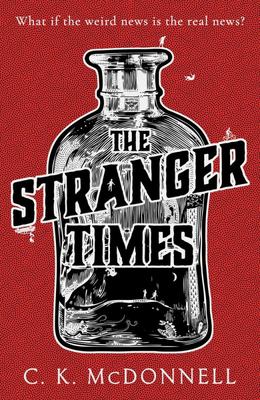 $37.00
NZD
Category: Science fiction & fantasy
There are Dark Forces at work in our world (and in Manchester in particular) and so thank God The Stranger Times is on hand to report them. A weekly newspaper dedicated to the weird and the wonderful (but more often the weird) of modern life, it is the go-to publication for the unexplained and inexplica ble . . . At least that's their pitch. The reality is rather less auspicious. Their editor is a drunken, foul-tempered and -mouthed husk of a man who thinks little (and believes less) of the publication he edits, while his staff are a ragtag group of wastrels and misfits, each with their own secrets to hide and axes to grind. And as for the assistant editor . . . well, that job is a revolving door - and it has just revolved to reveal Hannah Willis, who's got her own set of problems. It's when tragedy strikes in Hannah's first week on the job that The Stranger Times is forced to do some serious, proper, actual investigative journalism. What they discover leads them to a shocking realisation- that some of the stories they'd previously dismissed as nonsense are in fact terrifyingly, gruesomely real. Soon they come face-to-face with darker foes than they could ever have imagined. It's one thing reporting on the unexplained and paranormal but it's quite another being dragged into the battle between the forces of Good and Evil . . . ...Show more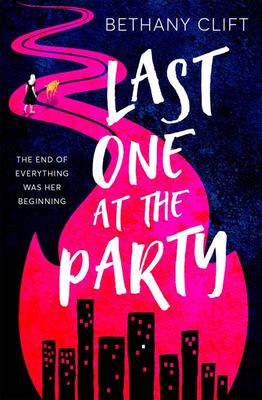 $35.00
NZD
Category: Science fiction & fantasy
November 2022. The human race has been wiped out by a virus called 6DM. The end of the world, if you will. This is the journal of a Londoner, in her mid-thirties. She owns her own flat, has married her long-term boyfriend James and has a sensible job and the kind of life that she knows is expected of he r. Like so many women she has learnt to make small compromises to herself in order to fit in. Things are fine. But in November 2022 that changes. A deadly virus has led to a global pandemic. It's pretty much the end of the world. And somehow our narrator finds herself immune to the disease that wipes out the rest of civilisation. Who will she choose to be, now she's totally alone? With her only companion a cowardly golden retriever nicknamed 'Lucky', she sets off on a journey across the country to discover if she is really the last person left alive. Told in flashbacks to her life before, and in the present to her new existence adrift in a world of burning cities, rotting corpses and man-eating seagulls, this is the ultimate story of learning to accept your own identity and finding out what it really means to be human. ...Show more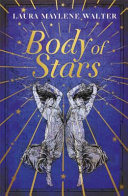 $38.00
NZD
Category: Science fiction & fantasy
'We have a new The Handmaid's Tale... an exciting new literary voice with a dazzling imagination' EMMA KENNEDY'Compelling, menacing and ultimately uplifting, I fell headlong into the world of Body of Stars' SARAH WARD'Rapturously written and wildly original, Laura Maylene Walter's debut novel maps the d reams and nightmares of girlhood' EMILYY SCHULTZ'What a gift Laura Maylene Walter has given us in Body of Stars' ANNE VALENTENo future, dear reader, can break a woman on its ownA bold and dazzling exploration of fate and female agency in a world where women own the future but not their own bodies. Like every woman, Celeste Morton holds a map of the future in her skin, every mole and freckle a clue to unlocking what will come to pass. With puberty comes the changeling period - when her final marks will appear and her future is decided.The possibilities are tantalising enough for Celeste's excitement to outweigh her fear. Changelings are sought after commodities and abduction is rife as men seek to possess these futures for themselves.Celeste's marks have always been closely entwined with her brother, Miles. Her skin holds a future only he, as a gifted interpreter, can read and he has always considered his sister his practice ground. But when Celeste's marks change she learns a devastating secret about her brother's future that she must keep to herself - and Miles is keeping a secret of his own. When the lies of brother and sister collide, Celeste determines to create a future that is truly her own.Body of Stars is an urgent read about what happens when women are objectified and violently stripped of choice - and what happens when they fight back.'Part allegory, part warning, and part celebration of the female body, this is a thrilling and flawlessly crafted debut about the potential women have to hold magic, make magic, and change the course of history with the underestimated weapons of intelligence and love.' Courtney Maum, , author of Touch and Costalegre'Body of Stars sparks with tenderness and beauty, and Walter's writing on the female body is genuine art. A thought-provoking exploration of fate and forced binaries, this is a book that lingers.' Erika Swyler, author of Light from Other Stars and The Book of Speculation'Laura Maylene Walter's Body of Stars will be enjoyed as a novel that employs the fantastic to inventively explore both the victimization and the power of women in a world very much like our own, but its central pleasure and achievement may be its depiction of a complicated and extraordinarily moving sibling relationship. In Walter's generous and capable hands, M ...Show more
$23.00
NZD
Category: Science fiction & fantasy | Series: Crescent City
Think Game of Thrones meets Buffy the Vampire Slayer with a drizzle of E.L. James - Telegraph Perfect for fans of Jessica Jones and True Blood, this is a blockbuster modern fantasy set in a divided world where one woman must uncover the truth to seek her revenge. Half-Fae, half-human Bryce Quinlan love s her life. Every night is a party and Bryce is going to savour all the pleasures Lunathion also known as Crescent City has to offer. But then a brutal murder shakes the very foundations of the city, and brings Bryce's world crashing down. Two years later, Bryce still haunts the city's most notorious nightclubs but seeking only oblivion now. Then the murderer attacks again. And when an infamous Fallen angel, Hunt Athalar, is assigned to watch her every footstep, Bryce knows she can't forget any longer. As Bryce and Hunt fight to unravel the mystery, and their own dark pasts, the threads they tug ripple through the underbelly of the city, across warring continents, and down to the deepest levels of Hel, where things that have been sleeping for millennia are beginning to stir ... With unforgettable characters and page-turning suspense, this richly inventive new fantasy series by #1 New York Times bestselling author Sarah J. Maas delves into the heartache of loss, the price of freedom and the power of love.   ...Show more
$25.00
NZD
Category: Science fiction & fantasy | Series: Wayfarers
Embark on an exciting, adventurous, and dangerous journey through the galaxy with the motley crew of the spaceship Wayfarer in this fun and heart-warming space opera-the sequel to the acclaimed The Long Way to a Small, Angry Planet.Lovelace was once merely a ship's artificial intelligence. When she wake s up in a new body, following a total system shut-down and reboot, she has no memory of what came before. As Lovelace learns to negotiate the universe and discover who she is, she makes friends with Pepper, an excitable engineer, who's determined to help her learn and grow.Together, Pepper and Lovey will discover that no matter how vast space is, two people can fill it together. ...Show more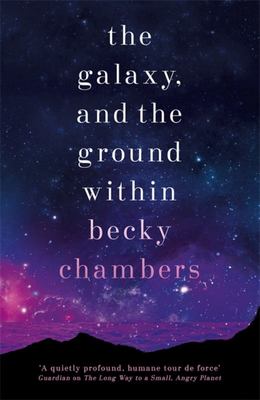 $35.00
NZD
Category: Science fiction & fantasy | Series: Wayfarers Ser.
Sunday Times bestselling author Becky Chambers returns to the Galactic Commons in the final installment in her award-winning and critically acclaimed Wayfarers series. With no water, no air, and no native life, the planet Gora is unremarkable. The only thing it has going for it is a chance proximity to more popular worlds, making it a decent stopover for ships traveling between the wormholes that keep the Galactic Commons connected. If deep space is a highway, Gora is just your average truck stop. One of the many establishments present is the Five-Hop One-Stop, a place where long-haul spacers can stretch their legs (if they have legs, that is), and pick up fuel, transit permits, and assorted supplies. The Five-Hop is run by an enterprising alien and her occasionally helpful child, who both work hard to provide a little piece of home to everyone passing through. When a freak technological failure halts traffic to and from Gora, three strangers are thrown together at the Five-Hop. Grounded, and with nothing to do but wait, the trio - an exiled artist with an appointment to keep, a cargo runner at a personal crossroads, and a mysterious individual doing her best to help those on the fringes - are compelled to confront where they've been, where they might go, and what they might be to each other. PRAISE FOR THE WAYFARERS 'Becky Chambers is a wonder, and I feel better for having her books in my life' JOHN CONNOLLY 'In a word, brilliant' ANDREW CALDECOTT 'A quietly profound, humane tour de force' GUARDIAN 'Chambers is simply an exceptional talent'TOR.COM 'Becky Chambers takes space opera in a whole new and unexpected direction' BEN AARONOVITCH ...Show more
$30.00
NZD
Category: Science fiction & fantasy
The Fourth Island is a moving and unforgettable story of life and death on the hidden Irish island of Inis Caillte. Huddled in the sea off the coast of Ireland is a fourth Aran Island, a secret island peopled by the lost, findable only in moments of despair. Whether drowned at sea, trampled by Cromwell' s soldiers, or exiled for clinging to the dead, no outsiders reach the island without giving in to dark emotion.Time and again, The Fourth Island weaves a hypnotic pattern with its prose, presaging doom before walking back through the sweet and sour moments of lives not yet lost. It beautifully melds the certainty of loss with the joys of living, drawing readers under like the tide. ...Show more
$38.00
NZD
Category: Science fiction & fantasy | Series: Stormlight Archive Ser.
The Stormlight Archive saga continues inRhythm of War, the eagerly awaited sequel to Brandon Sanderson's #1New York Times bestsellingOathbringer, from an epic fantasy writer at the top of his game. After forming a coalition of human resistance against the enemy invasion, Dalinar Kholin and his Knights R adiant have spent a year fighting a protracted, brutal war. Neither side has gained an advantage. Now, as new technological discoveries begin to change the face of the war, the enemy prepares a bold and dangerous operation. The arms race that follows will challenge the very core of the Radiant ideals, and potentially reveal the secrets of the ancient tower that was once the heart of their strength.   ...Show more