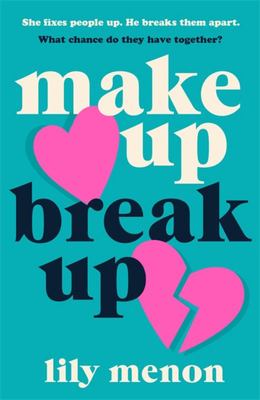 $35.00
NZD
Category: Romance
The sparking and heartfelt romantic comedy debut from Lily Menon, Make Up Break Up....
$22.00
NZD
Category: Romance | Series: Bridgertons Ser.
From New York Times bestselling author Julia Quinn comes the first novel in the beloved Regency-set world of her charming, powerful Bridgerton family, now a series created by Shonda Rhimes for Netflix. In the ballrooms and drawing rooms of Regency London, rules abound. From their earliest days, childre n of aristocrats learn how to address an earl and curtsey before a prince--while other dictates of the ton are unspoken yet universally understood. A proper duke should be imperious and aloof. A young, marriageable lady should be amiable...but not too amiable. Daphne Bridgerton has always failed at the latter. The fourth of eight siblings in her close-knit family, she has formed friendships with the most eligible young men in London. Everyone likes Daphne for her kindness and wit. But no one truly desires her. She is simply too deuced honestfor that, too unwilling to play the romantic games that captivate gentlemen. Amiability is not a characteristic shared by Simon Basset, Duke of Hastings. Recently returned to England from abroad, he intends to shun both marriage and society--just as his callous father shunned Simon throughout his painful childhood. Yet an encounter with his best friend's sister offers another option. If Daphne agrees to a fake courtship, Simon can deter the mamas who parade their daughters before him. Daphne, meanwhile, will see her prospects and her reputation soar. The plan works like a charm--at first. But amid the glittering, gossipy, cut-throat world of London's elite, there is only one certainty: love ignores every rule...   ...Show more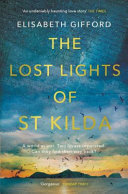 $23.00
NZD
Category: Romance
A gorgeous interwoven tale of a desolate island, and two lovers finding their way back to one another.
$24.00
NZD
Category: Romance
"A breath of fresh air...steamy, smart, and perceptive."--Josie Silver, author of One Day in December A romance writer who no longer believes in love and a literary writer stuck in a rut engage in a summer-long challenge that may just upend everything they believe about happily ever afters. Augustus E verett is an acclaimed author of literary fiction. January Andrews writes bestselling romance. When she pens a happily ever after, he kills off his entire cast. They're polar opposites. In fact, the only thing they have in common is that for the next three months, they're living in neighboring beach houses, broke, and bogged down with writer's block. Until, one hazy evening, one thing leads to another and they strike a deal designed to force them out of their creative ruts: Augustus will spend the summer writing something happy, and January will pen the next Great American Novel. She'll take him on field trips worthy of any rom-com montage, and he'll take her to interview surviving members of a backwoods death cult (obviously). Everyone will finish a book and no one will fall in love. Really. ...Show more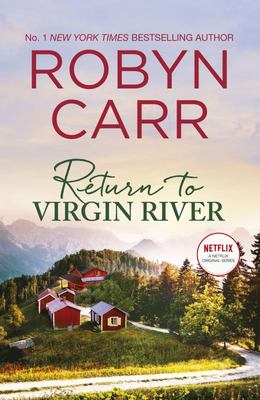 $33.00
NZD
Category: Romance
#1 New York Times bestselling author Robyn Carr returns to the beloved town of Virgin River with a brand-new story about fresh starts, new friends and the magic of Christmas. Kaylee Sloan's home in Southern California is full of wonderful memories of the woman who raised her. But the memories are prolo nging her grief over her mother's recent death. A successful author, Kaylee hoped she could pour herself into her work. Instead she has terrible writer's block and a looming deadline. Determined to escape distractions and avoid the holiday season, Kaylee borrows a cabin in Virgin River. She knows the isolation will help her writing, and as she drives north through the mountains and the majestic redwoods, she immediately feels inspired. Until she arrives at a building that has just gone up in flames. Devastated, she heads to Jack's Bar to plan her next steps. The local watering hole is the heart of the town, and once she crosses the threshold, she's surprised to be embraced by people who are more than willing to help a friend--or a stranger--in need. Kaylee's world is expanding in ways she never dreamed possible. And when she rescues a kitten followed by a dog with a litter of puppies, she finds her heart opening up to the animals who need her. And then there's the dog trainer who knows exactly how to help her. As the holidays approach, Kaylee's dread turns to wonder. Because there's no better place to spend Christmas than Virgin River. ...Show more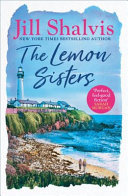 $25.00
NZD
Category: Romance | Series: Wildstone
A book to savor--and share. --Susan Wiggs, New York Times Bestselling Author The New York Times bestselling author of Rainy Day Friends and Lost and Found Sisters returns to Wildstone, California... Brooke Lemon has always led the life she wanted, wild adventures--and mistakes--included, something her perfect sister, Mindy, never understood. So when Mindy shows up on Brooke's doorstep in the throes of a break-down with her three little kids in tow, Brooke's shocked. Wanting to make amends, Brooke agrees to trade places, taking the kids back to Wildstone for a few days so Mindy can pick up the pieces and put herself back together. What Brooke doesn't admit is she's just as broken . . . Also how does one go home after seven years away? It doesn't take long for Brooke to come face-to-face with her past, in the form of one tall, dark, sexy mistake. But Garrett's no longer interested. Only his words don't match his actions, leaving Brooke feeling things she'd shoved deep. Soon the sisters begin to wonder: Are they lemons in life? In love? All they know is that neither seems to be able to run far enough to outpace her demons. And when secrets surface, they'll have to learn that sometimes the one person who can help you the most is the one you never thought to ask. --Publishers Weekly ...Show more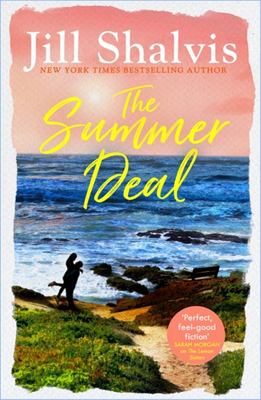 $25.00
NZD
Category: Romance
'Perfect, feel-good fiction' Sarah Morgan on The Lemon Sisters If you love Holly Martin, Jill Mansell and Debbie Macomber, you'll LOVE Jill Shalvis and her irresistible trademark gift for humour, warmth and romance! Jill's books are guaranteed to make you smile: 'Perfectly perfect in every way' 5* re ader review 'You can't go wrong with a Jill Shalvis book' 5* reader review 'A heartwarming read with all the feels' 5* reader review 'Another winner... I cannot wait for more' 5* reader review 'A riveting and comforting romance' 5* reader review There's a thin line between love and hate. After making one bad decision too many, Brynn Turner heads home to Wildstone, hoping to make a fresh start and protect her heart from future mistakes. Having battled serious health issues her entire twenty-nine years of life, Kinsey Davis is tired of hoping for...well, anything. Kinsey is fierce, tough, and she's keeping more than one bombshell of a secret from Brynn - her long-time frenemy. When Brynn runs into Kinsey's lifelong best friend and her own childhood crush, Eli, she never dreams it'll result in finding a piece of herself she didn't even know was missing. She could have real connections, possibly love, and a future - if she can only learn to let go of the past. Want more warm, funny romance? Check out all of Jill's feel-good series! - Wildstone - Heartbreaker Bay - Cedar Ridge - Lucky Harbor - Animal Magnetism - Sky High Air - Wilder as well as her standalones Aussie Rules and Get a Clue! ...Show more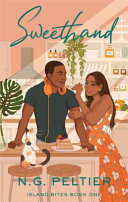 $25.00
NZD
Category: Romance | Series: Island Bites Ser.
Love is a piece of cake, right? For the first time in forever, lifelong rivals Cherisse and Keiran are back in Trinidad at the same time. And while Keiran may have the most swoonworthy smile, he's also the most annoying man Cherisse has ever met. Unfortunately, avoiding him is impossible. With Keiran's close friend getting ready to marry Cherisse's sister, he's just been made the best man to her maid of honour . . . Keiran doesn't know what to make of Cherisse. She might now be a successful pastry chef but to him she's always been a stuck-up brat who seeks attention, even as he secretly harboured a crush on her. Now it seems he can't escape her. But despite their antagonism towards each other, things turn heated after one rainy night and the pair are forced to figure out if they can survive the countdown to wedding day, without this turning into a recipe for disaster . . . ...Show more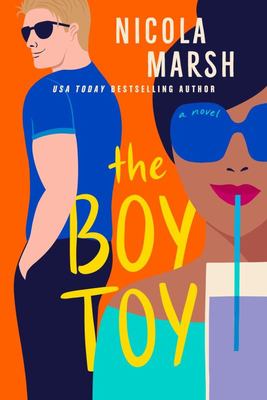 $35.00
NZD
Category: Romance
A woman ready to give up on love discovers that age is truly just a number in this heartwarming and steamy new romantic comedy by USA Today bestselling author Nicola Marsh. For almost a decade, successful 37-year-old Samira Broderick has used her bustling LA practice as an excuse to avoid a trip home t o Australia. She still resents her meddling Indian mother for arranging her marriage to a man who didn't stick around when the going got tough, but now with a new job Down Under, she's finally ready to reconnect with her. And while she's there, a hot international fling might be just what she needs to get out of her recent funk. Aussie stuntman, Rory Radcliffe, has been hiding his stutter for years by avoiding speaking roles. When a job he can't refuse comes up as a reality show host, he knows he'll need some help for the audition- a dialect coach. But he finds himself at a loss for words when he discovers it's the same sexy woman with whom he just had a mind-blowing one-night stand... Samira can think of many reasons why Rory is completely wrong for her- he's ten years her junior, for one, and he's not Indian--something Samira's mother would never approve of. Even if things were to get serious, there's no reason to tell her mother...is there? ...Show more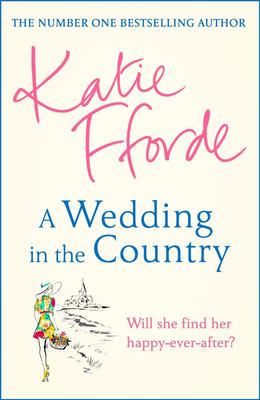 $37.00
NZD
Category: Romance
_________________ 'Thank goodness for Katie Fforde, the perfect author to bring comfort in difficult times. She really is the queen of uplifting, feel good romance.' AJ PEARCE _________________ Romance, friendship, joy and the possibility of happy endings- the heartwarming new novel by number one bestse ller, Katie Fforde. Lizzie has just arrived in London, determined to make the best of her new life. Her mother may be keen that she should have a nice wedding in the country to a Suitable Man chosen by her. And Lizzie may be going to cookery school to help her become a Good Wife. But she definitely wants to have some fun first. It is 1963 and London is beginning to swing as Lizzie cuts her hair, buys a new dress with a fashionably short hemline, and moves in with two of her best friends, one of whom lives in a grand but rundown house in Belgravia which has plenty of room for a lodger. Soon Lizzie's life is so exciting that she has forgotten all about her mother's marriage plans for her. All she can think about is that the young man she is falling in love with appears to be engaged to someone else ... ...Show more
$24.00
NZD
Category: Romance
_________________ 'Thank goodness for Katie Fforde, the perfect author to bring comfort in difficult times. She really is the queen of uplifting, feel good romance.' AJ PEARCE _________________ A wonderfully romantic novel from the Sunday Times bestselling author of A Rose Petal Summer and A Country Esc ape. It's the season of new beginnings for Helena and Gilly. Gilly runs her own B&B business from her much-loved family home, which she doesn't want to part with - at any price. But that's before she meets handsome estate agent Leo, and soon she begins to wonder whether selling up might not be such a bad idea after all. Meanwhile Gilly's daughter Helena has a budding romance of her own. A talented weaver, she's becoming very close to her new landlord, Jago, who's offered to help her at an upcoming craft fair. It's what friends do, and they are just friends. Aren't they? With spring in full bloom, Helena and Gilly begin to ask themselves the same question: Might their new loves lead to happily ever after? _________________ 'Modern-day Austen' WOMAN AND HOME'Katie's writing is life-enhancing and, like the love affairs, delicious. I enjoyed every minute!' ELIZABETH BUCHAN ...Show more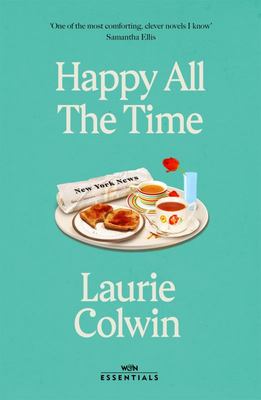 $28.00
NZD
Category: Romance | Series: W&N Essentials Ser.
"A luminous telling of two modern romances, a book that lingers sweetly and hilariously in the memory." --Dallas Morning News Guido and Vincent are childhood best friends--third cousins, really--living in Cambridge and dreaming about their futures. Guido plans to write poetry while Vincent feels confide nt he will win a Nobel prize for physics. When Guido spots Holly while exiting a museum, he can immediately sense that she will be quirky, difficult, and hard to live with. He loves her on sight. Vincent, open-minded and cheerful, meets Misty at work. Though she is a bored and misanthropic brunette, he finds himself desperate to know her. Through courtship, jealousy, estrangement, and other perils, Happy All the Time follows four sane, intelligent, and good-intentioned people who manage to find love in spite of themselves. ...Show more