$30.00
NZD
Category: General fiction
Every week we would disinvent something. This week it would be plastic. Next week it would be the aeroplane. I stood outside the supermarket and handed out flyers, which people kindly refused as they left carrying large packs of bottled water.' The short history of the Disinvent Movement is told by its creator as she looks back on her life in New Zealand, France, Switzerland and other countries. Intertwined with the movement are her efforts to find a way 'inside' - an entry point to the system in which so many others seem to be living happily. But once you're in, what if you want to escape? How do you disinvent the all-encompassing structure of a violent marriage? The Disinvent Movement is a brilliantly original and poignant first novel, both elliptical and direct, about how we dismantle and remake our stories - and re-cast the people who occupy the most important roles in our lives - in hopes of finding sanctuary. ...Show more
$38.00
NZD
Category: General fiction
In this blinding debut, Robert Jones Jr. blends the lyricism of Toni Morrison with the vivid prose of Zora Neale Hurston to characterise the forceful, enduring bond of love, and what happens when brutality threatens the purest form of serenity. The Halifax plantation is known as Empty by the slaves who work it under the pitiless gaze of its overseers and its owner, Massa Paul. Two young enslaved men, Samuel and Isaiah dwell among the animals they keep in the barn, helping out in the fields when their day is done. But the barn is their haven, a space of radiance and love - away from the blistering sun and the cruelty of the toubabs - where they can be alone together. But, Amos - a fellow slave - has begun to direct suspicion towards the two men and their refusal to bend. Their flickering glances, unspoken words and wilful intention, revealing a truth that threatens to rock the stability of the plantation. And preaching the words of Massa Paul's gospel, he betrays them. The culminating pages of The Prophets summon a choral voice of those who have suffered in silence, with blistering humanity, as the day of reckoning arrives at the Halifax plantation. Love, in all its permutations, is the discovery at the heart of Robert Jones Jr's breathtaking debut, The Prophets.   ...Show more
$38.00
NZD
Category: General fiction
From the acclaimed author of The End We Start From, The Harpy is a fierce tale of love, betrayal and revenge. Lucy and Jake live in a house by a field where the sun burns like a ball of fire. Lucy works from home but devotes her life to the children, to their finely tuned routine, and to the house itse lf, which comforts her like an old, sly friend. But then a man calls one afternoon with a shattering message: his wife has been having an affair with Lucy's husband, he wants her to know. The revelation marks a turning point: Lucy and Jake decide to stay together, but in a special arrangement designed to even the score and save their marriage, she will hurt him three times. Jake will not know when the hurt is coming, nor what form it will take. As the couple submit to a delicate game of crime and punishment, Lucy herself begins to change, surrendering to a transformation of both mind and body from which there is no return. Told in dazzling, musical prose, The Harpy by Megan Hunter is a dark, staggering fairy tale, at once mythical and otherworldly and fiercely contemporary. It is a novel of love, marriage and its failures, of power and revenge, of metamorphosis and renewal. "The Harpy is brilliant. Hunter imbues the everyday with apocalyptic unease. A deeply unsettling, excellent read."Daisy Johnson ...Show more
$38.00
NZD
Category: General fiction
Midsummers Eve, 1670. A wealthy man waits outside a poor London warehouse to meet with Alinor, the woman he failed twenty-one years before. He has everything to offer, wealth, land, status, and he believes she has the only thing he cannot buy: his son and heir. The warehouse is failing, clinging on to poor business in Restoration London--a city gone mad for pleasure. But will Alinor and her family sell-out to Sir James? Meanwhile in New England, Alinor's brother Ned, who rebelled against the Crown, cannot find justice in the New World, as the King's revenge stretches across the Atlanic and turns the pioneers against each other and against the native Americans. A beautiful widow, Livia, arrives from Venice, telling them Alinor's son, Rob, has drowned and that she needs the family's help with a profitable new trade. She will import beautiful statues of marble and bronze to fuel the classical craze among the wealthy landowners. She enchants the warehouse family with her son, their new heir; her sensual carefree warmth; and promises of wealth to come. She captures Sir James and spins them all into a mesh of deceit which only the brave little daughter of the warehouse can break. Sarah searches for the truth about Livia in Venice bringing home the stunning denouement to this, the second book in the Fairmile series.   ...Show more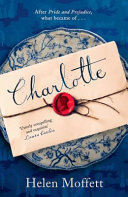 $33.00
NZD
Category: General fiction
For lovers of Pride and Prejudice and Longbourn, an intoxicating novel that tells the story of Charlotte Lucas, who marries the unfortunate Mr Collins after Lizzy Bennet spurns him.
$35.00
NZD
Category: General fiction
Rosalie Ham's dressmaker returns in the sequel to the beloved #1 bestseller and the box office sensation, The Dressmaker. It is 1953 and Melbourne society is looking forward to coronation season, the grand balls and celebrations for the young queen-to-be. Tilly Dunnage is, however, working for a pittanc e in a second-rate Collins Street salon. Her talents go unappreciated, and the madame is a bully and a cheat, but Tilly has a past she is desperate to escape and good reason to prefer anonymity. Meanwhile, Sergeant Farrat and the McSwiney clan have been searching for their resident dressmaker ever since she left Dungatar in flames. And they aren't the only ones. The inhabitants of the town are still out for revenge (or at least someone to foot the bill for the new high street). So when Tilly's name starts to feature in the fashion pages, the jig is up. Along with Tilly's hopes of keeping her secrets hidden... ...Show more
$35.00
NZD
Category: Crime & thriller
The compelling new novel from Jane Harper, the New York Times bestselling author of The Dry. Kieran Elliott's life changed forever on the day a reckless mistake led to devastating consequences.The guilt that still haunts him resurfaces during a visit with his young family to the small coastal town he on ce called home. Kieran's parents are struggling in a community which is bound, for better or worse, to the sea, that is both a lifeline and a threat. Between them all is his absent brother, Finn. When a body is discovered on the beach, long-held secrets threaten to emerge. A sunken wreck, a missing girl, and questions that have never washed away... ...Show more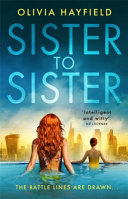 $35.00
NZD
Category: General fiction
The battle lines are drawn... Following the scandalous revelations about his love life, disgraced media mogul Harry Rose is searching for redemption. His daughters - bright, winsome Eliza and dark, difficult Maria - have taken over the helm at Rose Corp. But while Eliza's on study leave at Oxford, Mar ia embarks on a drive to rid the British media giant of sleaze. His legacy under threat, Harry wants Maria out and Eliza in. But hanging between Harry and Eliza is the unresolved death of Eliza's mother, Ana. Eliza has a vision for Rose Corp. Along with her wildly gifted friends Will Bardington and Kit Marley, enfants terribles of the arts world, she plans a new golden age of British TV drama. But Maria is standing in her way. And then there's the distraction of her childhood playmate, the twinkly-eyed metrosexual Rob Studley, and a new threat, from Eliza's thorn-in-the-side Scottish cousin, the charismatic Mackenzie James. Guided by Harry, Eliza navigates life as Rose Corp's new queen. But after a stellar start, things take a dark turn, and ultimately Eliza will have to make a choice: career, or love? It shouldn't be this hard. Loosely based on the reigns of Tudor queens Mary and Elizabeth, Sister to Sister is the sequel to Olivia Hayfield's Wife After Wife. ...Show more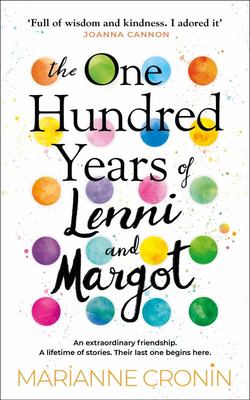 $37.00
NZD
Category: General fiction
An extraordinary friendship. A lifetime of stories. Their last one begins here. 'Full of wisdom and kindness. It is just the kind of book I adore' JOANNA CANNON 'Touching and honest and funny. I completely and wholeheartedly fell for Lenni and Margot' NINA POTTELL Life is short - no one knows that bet ter than seventeen year-old Lenni Petterssen. On the Terminal Ward, the nurses are offering their condolences already, but Lenni still has plenty of living to do. When she meets 83-year-old Margot Macrae, a fellow patient offering new friendship and enviable artistic skills, Lenni's life begins to soar in ways she'd never imagined. As their bond deepens, a world of stories opens up: of wartime love and loss, of misunderstanding and reconciliation, of courage, kindness and joy. Stories that have led Lenni and Margot to the end of their days. Fiercely alive, disarmingly funny, and brimming with tenderness, The One Hundred Years of Lenni and Margot unwraps the extraordinary gift of life even when it is about to be taken away, and revels in our infinite capacity for friendship and love when we need it most. 'Emotional, involving, witty and sad. All my favourite things. Everyone is going to love LENNI AND MARGOT' JILL MANSELL ...Show more
Later
by Stephen King
$25.00
NZD
Category: Crime & thriller
#1 bestselling author Stephen King returns with a brand-new novel about the secrets we keep buried and the cost of unearthing them.SOMETIMES GROWING UP MEANS FACING YOUR DEMONS The son of a struggling single mother, Jamie Conklin just wants an ordinary childhood. But Jamie is no ordinary child. Born wi th an unnatural ability his mother urges him to keep secret, Jamie can see what no one else can see and learn what no one else can learn.But the cost of using this ability is higher than Jamie can imagine — as he discovers when an NYPD detective draws him into the pursuit of a killer who has threatened to strike from beyond the grave. Later is Stephen King at his finest, a terrifying and touching story of innocence lost and the trials that test our sense of right and wrong. With echoes of King's classic novel It, Later is a powerful, haunting, unforgettable exploration of what it takes to stand up to evil in all the faces it wears. ...Show more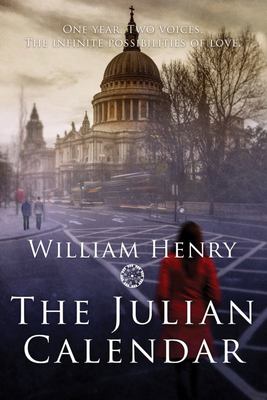 $35.00
NZD
Category: General fiction
This novel, which has been described by advance readers as "deeply moving", "a beautiful and sensitive story", "vividly and warmly told", and just plain "wonderful", is a fictionalised account of the first year of Simon's real-life relationship with expat London bookseller, John Garmonsway, who died las t year in Wellington, aged 89.The story is told alternately in the voices of the odd-couple main characters, Daniel, a sensitive young photojournalist, and Julian, a retired publisher who lives in an 'Aladdin's Cave' of books and music. Both men have lost the courage to love unconditionally and, to complicate matters, Daniel is heterosexual and Julian is homosexual.Set mainly in London, the story follows Daniel's journey to release himself from a failed love affair with an Australian nurse. But can he really let go of the ghost-love that is melancholy?Against a vibrant backdrop of literature, music, travel, and humour, Daniel and Julian explore a new kind of love – platonic and restorative – that is no less rewarding, or risky, than the romantic love that has already scarred them both. ...Show more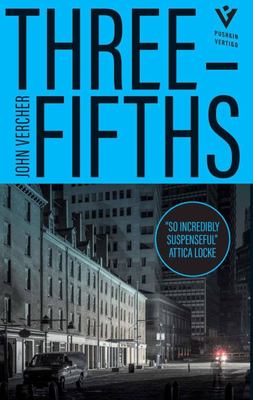 $33.00
NZD
Category: Crime & thriller
Set against the backdrop of the simmering racial tension produced by the LA Riots and the O.J. Simpson trial, comes this powerful hard boiled noir of violence and obsession.