$38.00
NZD
Category: General fiction
In this blinding debut, Robert Jones Jr. blends the lyricism of Toni Morrison with the vivid prose of Zora Neale Hurston to characterise the forceful, enduring bond of love, and what happens when brutality threatens the purest form of serenity. The Halifax plantation is known as Empty by the slaves who work it under the pitiless gaze of its overseers and its owner, Massa Paul. Two young enslaved men, Samuel and Isaiah dwell among the animals they keep in the barn, helping out in the fields when their day is done. But the barn is their haven, a space of radiance and love - away from the blistering sun and the cruelty of the toubabs - where they can be alone together. But, Amos - a fellow slave - has begun to direct suspicion towards the two men and their refusal to bend. Their flickering glances, unspoken words and wilful intention, revealing a truth that threatens to rock the stability of the plantation. And preaching the words of Massa Paul's gospel, he betrays them. The culminating pages of The Prophets summon a choral voice of those who have suffered in silence, with blistering humanity, as the day of reckoning arrives at the Halifax plantation. Love, in all its permutations, is the discovery at the heart of Robert Jones Jr's breathtaking debut, The Prophets.   ...Show more
$45.00
NZD
Category: History
How the human history of conflict has transformed the world we live in - for good and evil. The time since the Second World War has been seen by some as the longest uninterrupted period of harmony in human history: the 'long peace', as Stephen Pinker called it. But despite this, there has been a milita ry conflict ongoing every year since 1945. The same can be said for every century of recorded history. Is war, therefore, an essential part of being human?  In War, Professor Margaret MacMillan explores the deep links between society and war and the questions they raise. We learn when war began - whether among early homo sapiens or later, as we began to organise ourselves into tribes and settle in communities. We see the ways in which war reflects changing societies and how war has brought change - for better and worse.  Economies, science, technology, medicine, culture: all are instrumental in war and have been shaped by it - without conflict it we might not have had penicillin, female emancipation, radar or rockets. Throughout history, writers, artists, film-makers, playwrights, and composers have been inspired by war - whether to condemn, exalt or simply puzzle about it. If we are never to be rid of war, how should we think about it and what does that mean for peace? ...Show more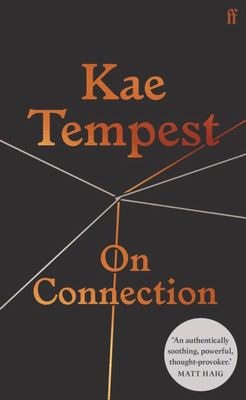 $17.00
NZD
Category: Health & wellbeing | Series: Faber Social Ser.
Staggering talent Kae Tempest's first work of non-fiction: a hopeful theory of creativity - the power of creative connection to act as the antidote to numbness.The increasingly hyper-individualistic, competitive and exploitative society that we live in has caused a global crisis at the turn of the new d ecade; in order to survive, numbness has pervaded us all.In this urgent and incisive pamphlet, Kae (formerly Kate) Tempest leads the reckoning against this system, placing our legacy in our own hands. Creativity holds the key: the ability to provide us with internal and external connection, to move us beyond consumption, to allow us to discover authenticity and closeness to all others, to deliver us an antidote for our numbness. This is beyond 'art'. Creative connection is anything that brings us closer to ourselves and fellow human beings, and it has the potential to offer insights into mental health, politics and beyond. Powerful, hopeful and full of humanity, On Connection confirms Tempest as one of the most important voices of their generation. ...Show more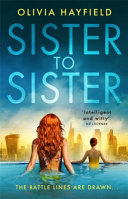 $35.00
NZD
Category: General fiction
The battle lines are drawn... Following the scandalous revelations about his love life, disgraced media mogul Harry Rose is searching for redemption. His daughters - bright, winsome Eliza and dark, difficult Maria - have taken over the helm at Rose Corp. But while Eliza's on study leave at Oxford, Mar ia embarks on a drive to rid the British media giant of sleaze. His legacy under threat, Harry wants Maria out and Eliza in. But hanging between Harry and Eliza is the unresolved death of Eliza's mother, Ana. Eliza has a vision for Rose Corp. Along with her wildly gifted friends Will Bardington and Kit Marley, enfants terribles of the arts world, she plans a new golden age of British TV drama. But Maria is standing in her way. And then there's the distraction of her childhood playmate, the twinkly-eyed metrosexual Rob Studley, and a new threat, from Eliza's thorn-in-the-side Scottish cousin, the charismatic Mackenzie James. Guided by Harry, Eliza navigates life as Rose Corp's new queen. But after a stellar start, things take a dark turn, and ultimately Eliza will have to make a choice: career, or love? It shouldn't be this hard. Loosely based on the reigns of Tudor queens Mary and Elizabeth, Sister to Sister is the sequel to Olivia Hayfield's Wife After Wife. ...Show more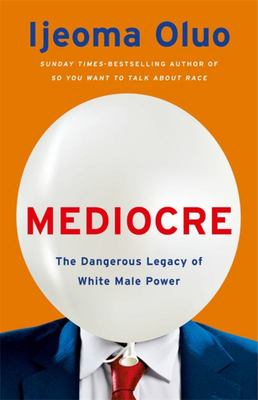 $38.00
NZD
Category: Politics
From the author of the Sunday Times and number 1 New York Times bestseller So You Want to Talk About Race, a subversive history of white male American identity. 'Deftly combines history and sociological study with personal narrative, and the result is both uncomfortable and illuminating' Washington Pos t 'Ijeoma's sharp yet accessible writing about the American racial landscape made her 2018 book So You Want to Talk About Race an invaluable resource . . . Mediocre builds on this exemplary work, homing in on the role of white patriarchy in creating and upholding a system built to disenfranchise anyone who isn't a white male' TIME What happens to a country that tells generation after generation of white men that they deserve power? What happens when success is defined by status over women and people of colour, instead of actual accomplishments? Through the last 150 years of American history -- from the post-Reconstruction South and the mythic stories of cowboys, to the present-day controversy over NFL protests and the backlash against the rise of women in politics -- Ijeoma Oluo exposes the devastating consequences of white male supremacy on women, people of colour, and white men themselves. As provocative as it is essential, Mediocre investigates the real costs of white male power in order to imagine a new white male identity, one free from racism and sexism. ...Show more
$35.00
NZD
Category: Essays & memoir
'If I have one message with this book it's that we all have to care for one another. Today, not just in 1986. Life is about caring for each other, and I learned more about life from the dying than I ever learned from the living. It's in an elephant ride, it's in those wildflowers dancing on their way to the shared grave of two men in love, and it's in caring for that young man who just needed information without judgement.' In 1986, 26-year-old Ruth Corker Burks visits a friend in hospital when she notices that the door to one of the patient's rooms is painted red. The nurses are reluctant to enter, drawing straws to decide who will tend to the sick person inside. Out of impulse, Ruth herself enters the quarantined space and begins to care for the young man who cries for his mother in the last moments of his life. And in doing so, Ruth's own life changes forever. As word spreads in the community that she is the only person willing to help the young men afflicted by the growing AIDS crisis, Ruth goes from being an ordinary young mother to an accidental activist. Forging deep friendships with the men she helps, Ruth works to find them housing and jobs, and then funeral homes willing to take their bodies - often in the middle of the night. She prepares and delivers meals to 'her guys,' supplementing her own income with discarded food found in the dumpsters behind supermarkets. She defies local pastors and the medical community to store rare medications for her most urgent patients, and teaches sex education to drag queens after hours at secret bars. Emboldened by the weight of their collective pain, she fervently advocates for their safety and visibility, ultimately advising Governor Bill Clinton on the national HIV-AIDS crisis, and in doing so becomes a beacon of hope to an otherwise spurned group of ailing gay men on the fringes of society. Ruth kept her story a secret for years, fearful of repercussions within her deeply conservative community. But at a time when it's more important than ever to stand up for those who can't, Ruth has found the courage to have her voice - and the voices of those who were stigmatised, rejected and abandoned - heard. ...Show more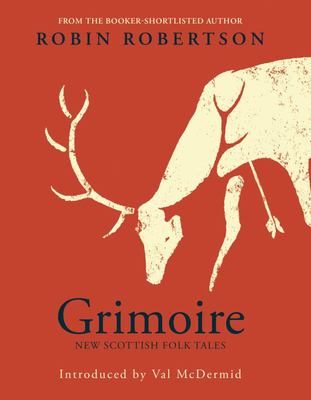 Grimoire
by Robin Robertson
$40.00
NZD
Category: General fiction
The new book from the author of The Long Take, shortlisted for the Booker Prize and winner of both the Walter Scott Prize and the Goldsmiths Prize.Like some lost chapters from the Celtic folk tradition, Grimoire tells stories of ordinary people caught up, suddenly, in the extraordinary: tales of violenc e, madness and retribution, of second sight, witches, ghosts, selkies, changelings and doubles, all bound within a larger mythology, narrated by a doomed shape-changer - a man, beast or god.A grimoire is a manual for invoking spirits. Here, Robin Robertson and his brother Tim Robertson - whose accompanying images are as unforgettable as cave-paintings - raise strange new forms which speak not only of the potency of our myths and superstitions, but how they were used to balance and explain the world and its predicaments.From one of our most powerful lyric poets, this is a book of curses and visions, gifts both desired and unwelcome, characters on the cusp of their transformation - whether women seeking revenge or saving their broken children, or men trying to save themselves. Haunting and elemental, Grimoire is full of the same charged beauty as the Scottish landscape - a beauty that can switch, with a mere change in the weather, to hostility and terror. ...Show more
$26.00
NZD
Category: Essays & memoir
A revolutionary memoir about domestic abuse by the award-winning author of Her Body and Other Parties   In the Dream House is Carmen Maria Machado's engrossing and wildly innovative account of a relationship gone bad, and a bold dissection of the mechanisms and cultural representations of psychological abuse. Tracing the full arc of a harrowing relationship with a charismatic but volatile woman, Machado struggles to make sense of how what happened to her shaped the person she was becoming.   And it's that struggle that gives the book its original structure: each chapter is driven by its own narrative trope--the haunted house, erotica, the bildungsroman--through which Machado holds the events up to the light and examines them from different angles. She looks back at her religious adolescence, unpacks the stereotype of lesbian relationships as safe and utopian, and widens the view with essayistic explorations of the history and reality of abuse in queer relationships.   Machado's dire narrative is leavened with her characteristic wit, playfulness, and openness to inquiry. She casts a critical eye over legal proceedings, fairy tales, Star Trek, and Disney villains, as well as iconic works of film and fiction. The result is a wrenching, riveting book that explodes our ideas about what a memoir can do and be. ...Show more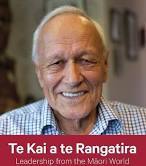 $80.00
NZD
Category: Biography
'Awe-inspiring collective wisdom and a snapshot into the current state of Maori leadership' – this extraordinary book of interviews and photographs enriches our understanding of what it means to be a leader. In 2017 a group of rangatahi came together with the kaupapa of making a contribution to their co mmunities. Their path led to an exploration of Maori leadership – its origins and values, and the life experiences that nurture rangatiratanga across nga rohe, iwi and hapu. And so Te Kai a te Rangatira came to be. A collective of rangatahi conducted in-depth interviews with more than 100 Ma ori leaders spanning the length and breadth of Aotearoa. Some are known best within their rohe; others will be familiar across the motu. James Te Wharehuia Milroy, Linda Tuhiwai Smith, Che Wilson, Moana Jackson, Tipene O'Regan, Tina Ngata, Derek Lardelli, Patricia Grace, Annette Sykes – these and many more kaikorero have contributed. The result is a collective wisdom with powerful potential for the generations to come. In November 2020, Te Kai a te Rangatira finds expression in a landmark book, with text in both Te Reo Maori and English accompanied by superb portrait photography. Inspiring, informative, challenging, warm, humorous and engaging – this is an exceptional book. Created by rangatahi first of all for rangatahi, it is also for everyone who cares about the people of this country.  ...Show more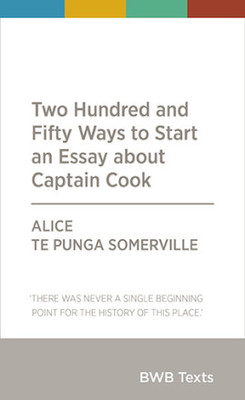 $15.00
NZD
Category: Politics
"Alice Te Punga Somerville employs her deep research and dark humour to skilfully channel her response to Cook's global colonial legacy"--Back cover.
$40.00
NZD
Category: Gardening
How to grow your own food in the smallest spaces - in pots on balconies, courtyards and windowsills Increasingly people are keen to grow some of their own food, giving them fresh, delicious and healthy ingredients right on their doorstep. Homegrown food also means reduced food miles and packaging, and r eminds us where food comes from and how plants grow.With backyards shrinking and more people living in apartments, we need to find a range of fruit, vegies and herbs that will grow and thrive in small spaces.Whether you love lush leafy greens, tangy citrus, crunchy carrots or vine-ripened tomatoes, there are lots of edible plants that can be grown in pots, hanging baskets and vertical gardens on sunny balconies, verandas, courtyards and windowsills, opening up the wonderful world of homegrown to everyone. This book provides the best information on which edible plants to grow in pots and how to care for them, no matter what your skill level. With loads of glorious photographs for inspiration, it puts 'patio to plate' within reach of everyone, whatever their gardening space. ...Show more