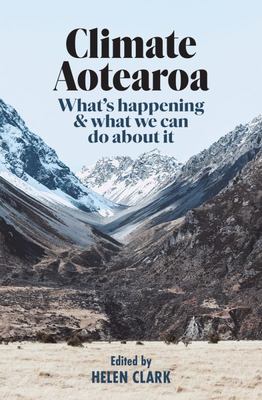 $37.00
NZD
Category: Politics
The science on climate change in Aotearoa New Zealand now and in the future, and what changes we all need to make. Contributions from a range of climate scientists and commentators Rob Bell, Jason Boberg, Adelia Hallett, Sophie Handford, Rhys Jones, Haylee Koroi, Matt McGlone, Jamie Morton, Rod Oram, J im Salinger, Kera Sherwood-O'Regan, Simon Thrush and Andrew Jeffs.Climate Aotearoa outlines the climate situation as it is now, and as it will be in the years to come. It describes the likely impact on the environment and on our day-to-day living situation.It suggests the changes you can make for maximum impact, what we should be asking of our government and what we should be asking of our business community. In doing so, this is a hopeful book - actions can make a difference. ...Show more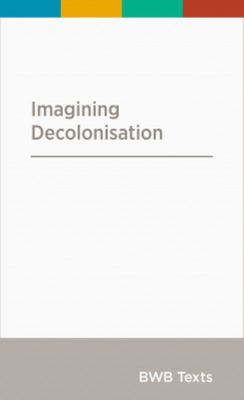 Imagining Decolonisation (BWB Texts)
by Rebecca Kiddle; Bianca Elkington; Moana Jackson; Ocean Mercier; Mike Ross; Jennie Smeaton; Amanda Thomas
$15.00
NZD
Category: Politics
Decolonisation is a term that scares some, and gives hope to others. It is an uncomfortable and bewildering concept for many New Zealanders yet needed if we are going to build a country that is fair and equal for all who live there. This book sets out the case for decolonisation by illuminating through anecdotal, real life examples -- what decolonisation might look and feel like. ...Show more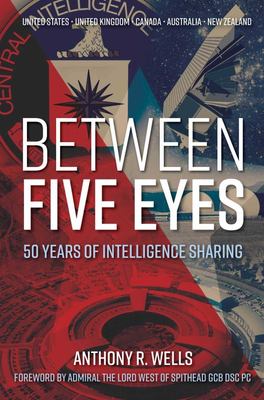 $33.00
NZD
Category: Politics
UK-US intelligence and the wider Five Eyes community of Canada, Australia and New Zealand is primarily about one main thing, relationships. In this remarkable book, Anthony Wells charts fifty years of change, turmoil, intense challenges, successes and failures, and never-ending abiding UK-US and Five Ey es relationships. He traces the development of institutions that he firmly believes have sustained and indeed may have saved the free world, Western democracies and their allies from those ill disposed to the value system and culture of our nations. More than a chronology of the UK-US intelligence community during this fifty-year period, it is also a personal insight into key relationships and how the abiding strength of the US and the UK and its Five Eyes allies relationships. The author has relied on his own extensive unclassified collection of papers, personal notes, diaries, as well as his family library for source material to create this book. ...Show more
$38.00
NZD
Category: Politics
'Quite simply, one of the best books about geopolitics you could imagine: reading it is like having a light shone on your understanding' - Nicholas Lezard, Evening Standard, on Prisoners of Geography If you want to understand what's happening in the world, look at a map. Tim Marshall's global bestselle r Prisoners of Geography showed how every nation's choices are limited by mountains, rivers, seas and concrete. Since then, the geography hasn't changed, but the world has. In this revelatory new book, Marshall takes us into ten regions that are set to shape global politics and power. Find out why the Earth's atmosphere is the world's next battleground; why the fight for the Pacific is just beginning; and why Europe's next refugee crisis is closer than it thinks. In ten chapters covering Australia, The Sahel, Greece, Turkey, the UK, Iran, Ethiopia, Saudi Arabia, Spain and Space, delivered with Marshall's trademark wit and insight, this is a lucid and gripping exploration of the power of geography to shape humanity's past, present - and future. ...Show more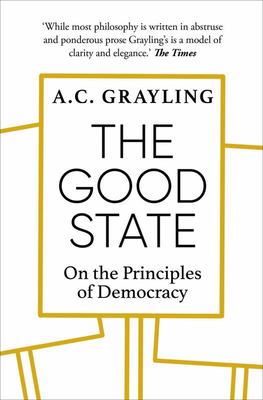 $25.00
NZD
Category: Politics
The foundations upon which our democracies stand are inherently flawed, vulnerable to corrosion from within. What is the remedy? A. C. Grayling makes the case for a clear, consistent, principled, and written constitution, and sets out the reforms necessary-among them addressing the imbalance of power be tween government and Parliament, imposing fixed terms for MPs, introducing proportional representation, and lowering the voting age to sixteen (the age at which you can marry, gamble, join the army, and must pay taxes if you work)-to ensure the intentions of such a constitution could not be subverted or ignored. As democracies around the world show signs of decay, the issue of what makes a good state, one that is democratic in the fullest sense of the word, could not be more important. To take just one example: by the simplest of measures, neither Britain nor the United States can claim to be truly democratic. The most basic tenet of democracy is that no voice be louder than any other. Yet in our "first past the post" electoral systems a voter supporting a losing candidate is unrepresented, his or her voice unequal to one supporting a winning candidate, who frequently does not gain a majority of the votes cast. This is just one of a number of problems, all of them showing that democratic reform is a necessity in our contemporary world. ...Show more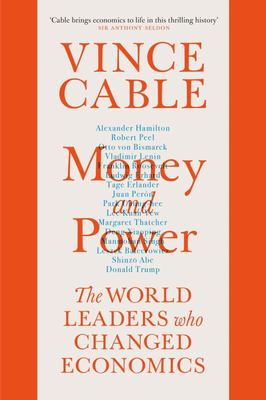 $37.00
NZD
Category: Politics
A captivating economic history of government all over the world.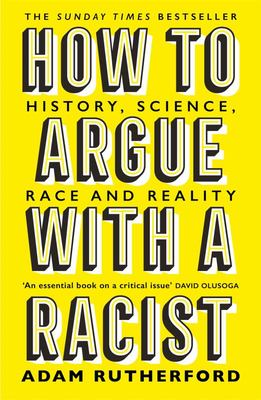 $25.00
NZD
Category: Politics
THE SUNDAY TIMES BESTSELLER AS HEARD ON BBC RADIO 4 BOOK OF THE WEEK 'The ultimate anti-racism guide' Caroline Criado Perez 'Seriously important' Bill Bryson 'A fascinating debunking of racial pseudoscience' Guardian Race is real because we perceive it. Racism is real because we enact it. But the appeal to science to strengthen racist ideologies is on the rise - and increasingly part of the public discourse on politics, migration, education, sport and intelligence. Stereotypes and myths about race are expressed not just by overt racists, but also by well-intentioned people whose experience and cultural baggage steer them towards views that are not supported by the modern study of human genetics. Even some scientists are uncomfortable expressing opinions deriving from their research where it relates to race. Yet, if understood correctly, science and history can be powerful allies against racism, granting the clearest view of how people actually are, rather than how we judge them to be. HOW TO ARGUE WITH A RACIST is a vital manifesto for a twenty-first century understanding of human evolution and variation, and a timely weapon against the misuse of science to justify bigotry. ...Show more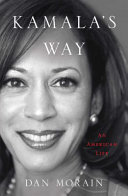 $38.00
NZD
Category: Politics
Synopsis coming soon.......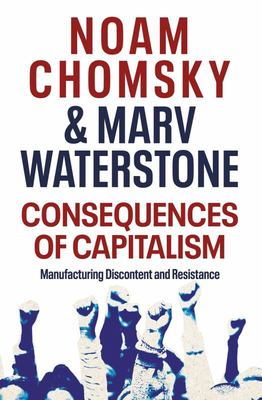 $37.00
NZD
Category: Politics
Is there an alternative to capitalism? In this landmark text Chomsky and Waterstone chart a critical map for a more just and sustainable society.'Covid-19 has revealed glaring failures and monstrous brutalities in the current capitalist system. It represents both a crisis and an opportunity. Everything depends on the actions that people take into their own hands.'How does politics shape our world, our lives and our perceptions? How much of 'common sense' is actually driven by the ruling classes' needs and interests? And how are we to challenge the capitalist structures that now threaten all life on the planet?Consequences of Capitalism exposes the deep, often unseen connections between neoliberal 'common sense' and structural power. In making these linkages, we see how the current hegemony keeps social justice movements divided and marginalized. And, most importantly, we see how we can fight to overcome these divisions. ...Show more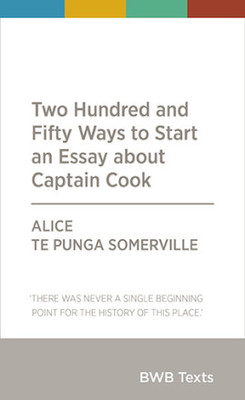 $15.00
NZD
Category: Politics
"Alice Te Punga Somerville employs her deep research and dark humour to skilfully channel her response to Cook's global colonial legacy"--Back cover.
$33.00
NZD
Category: Politics
From the author of El Narco, a searing investigation into the enormous black market for firearms, essential to cartels and gangs in the drug trade and contributing to the epidemic of mass shootings. The gun control debate is revived with every mass shooting. But far more people die from gun deaths on th e street corners of inner city America and across the border as Mexico's powerful cartels battle to control the drug trade. Guns and drugs aren't often connected in our heated discussions of gun control but they should be. In Ioan Grillo's groundbreaking new work of investigative journalism, he shows us this connection by following the market for guns in the Americas and how it has made the continent the most murderous on earth. Grillo travels to gun manufacturers, strolls the aisles of gun shows and gun shops, talks to FBI agents who have infiltrated biker gangs, hangs out on Baltimore street corners, and visits the ATF gun tracing center in Virginia. Along the way, he details the many ways that legal guns can cross over into the black market and into the hands of criminals, fueling violence here and south of the border. Simple legislative measures would help close these loopholes, but America's powerful gun lobby is uncompromising in its defense of the hallowed Second Amendment. Perhaps, however, if guns were seen not as symbols of freedom, but as key accessories in our epidemics of addiction, the conversation would shift. Blood Gun Money is that conversation shifter. ...Show more
$60.00
NZD
Category: Politics
In this beautiful and transformative book, 24 Māori academics share their personal journeys, revealing what being Māori has meant for them in their work. Their perspectives provide insight for all New Zealanders into how mātauranga is positively influencing the Western-dominated disciplines of knowledge in the research sector.It is a shameful fact, says co-editor Jacinta Ruru in her introduction to Ngā Kete Mātauranga, that in 2020, only about 5 percent of academic staff at universities in Aotearoa New Zealand are Māori. Tertiary institutions have for the most part been hostile places for Indigenous students and staff, and this book is an important call for action. It is well past time that our country seriously commits to decolonising the tertiary workforce, curriculum and research agenda, writes Professor Ruru. ...Show more