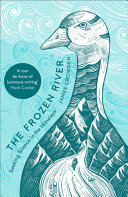 $28.00
NZD
Category: Travel books
'A tour de force of luminous writing.' Mark Cocker, Spectator In 1976 James Crowden left his career in the British army and travelled to Ladakh in the Northern Himalaya, one of the most remote parts of the world. The Frozen River is his extraordinary account of the time he spent there, living alongside the Zangskari people, before the arrival of roads and mass tourism. James immerses himself in the Zangskari way of life, where meditation and week-long mountain festivals go hand in hand, and silence and solitude are the hallmarks of existence. When butter traders invite James on their journey down the frozen river Leh, he soon realises that this way of living, unchanged for centuries, comes with a very human cost. In lyrical prose, James captures a crucial moment in time for this Himalayan community. A moment in which their Buddhist practices and traditions are in flux, and the economic pull of a world beyond their valley is increasingly difficult to ignore. ...Show more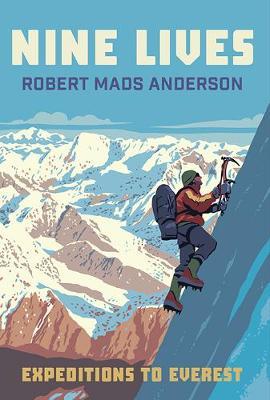 $40.00
NZD
Category: Travel books
'Robert loves the environment of mountains, the challenge of mountains, the camaraderie built upon their flanks and the uncertainty that mountains toss into our lives.' ― Peter Hilary  Robert Mads Anderson is an elite mountaineer with a solitary goal: to conquer Everest.  Features 32 pages of colour p hotography, chosen from a broad selection of images that have appeared in magazines such as National Geographic Adventure and Sports Illustrated.  Incorporates a who's who of internationally recognised climbers.  Traces the story of Everest, from the big, nationally supported expeditions of the 1980s; through the small teams forging new routes and climbing solo; to the commercially guided expeditions of today.  Set against the majestic backdrop of the world's tallest peak.  Anderson's nine Everest expeditions set over 18 years defines what truly drives a human being to the greatest of heights.  Includes a foreword by Peter Hillary. ...Show more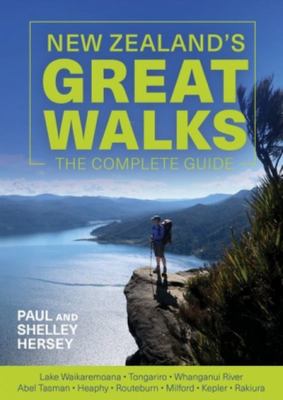 $45.00
NZD
Category: Travel books
New Zealand's Great Walks are truly world class. In a country blessed with hundreds of spectacular tracks to choose from, these are considered the best of the best. They pass through some of our most breathtaking landscapes - including golden sand beaches, ancient rainforests and high mountains. New Zea land's Great Walks- The Complete Guide is the only handbook anyone will need to experience these outdoor adventures. Each of the walks (and one river journey) is presented in a clear, user-friendly way, including- - An overview and highlights - Planning notes - Track description - Points of interest - Other things to do in the area Also included in the book is- - A brief history of the Great Walks - Conservation information - Notes on how to prepare for your trip - Useful websites and resources Authored by expert outdoor enthusiasts Paul and Shelley Hersey and fully illustrated with maps and stunning photography, New Zealand's Great Walks is the guide no keen adventurer can do without! ...Show more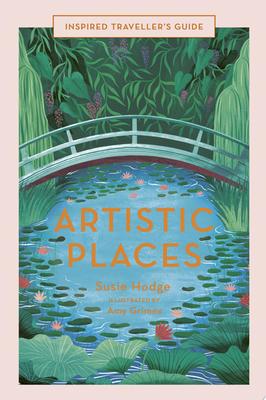 $38.00
NZD
Category: Travel books
TerrorBlackoutHurricane RecessionPandemicA symphony of contemporary New York told through the magnificent words of its people - from the best-selling author of Londoners.In the first twenty years of the twenty-first century, New York City has been convulsed by terrorist attack, blackout, hurricane, rece ssion, social injustice, and pandemic. New Yorkers weaves the voices of some of the city's best talkers into an indelible portrait of New York in our time - and a powerful hymn to the vitality and resilience of its people. Vibrant and bursting with life, New Yorkers explores the nonstop hustle to make it; the pressures on new immigrants, people of colour, and the poor. It captures the strength of an irrepressible city that - no matter what it goes through - dares call itself the greatest in the world. Drawn from millions of words, hundreds of interviews, and six years in the making, New Yorkers is a grand portrait of an irrepressible city and a hymn to the vitality and resilience of its people. ...Show more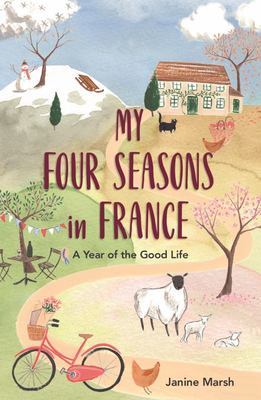 $25.00
NZD
Category: Travel books
A little more than 10 years ago, Janine Marsh and her husband Mark gave up their city jobs in London to chase the good life in the countryside of northern France. Having overcome the obstacles of starting to renovate her dream home--an ancient, dilapidated barn--and fitting in with the peculiarities of her new neighbors, Janine is now the go-to expat in the area for those seeking to get to grips with a very different way of life. In the Seven Valleys, each season brings new challenges as well as new delights. Freezing weather in February threaten the lives of some of the four-legged locals; snow in March results in a broken arm, which in turn leads to an etiquette lesson at the local hospital; and a dramatic hailstorm in July destroys cars and houses, ultimately bringing the villagers closer together. With warmth and humor, Janine showcases a uniquely French outlook as two eternally ambitious expats drag a neglected farmhouse to life and stumble across the hidden gems of this very special part of the world. ...Show more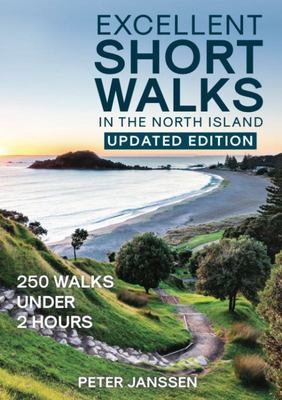 $33.00
NZD
Category: Travel books
Wherever you are in the North Island you're sure to be within reach of a short walk with an excellent destination. Peter Janssen has hand-picked more than 250 short but memorable walks throughout the mainland and offshore islands. All walks will suit those who enjoy walking but do not want a long tramp with heavy boots and a pack, or travellers who are short on time and those with young families. Every walk includes a highlight, whether it's an historic landmark such as Kerikeri's Stone Store; a spectacular natural feature, such as the Craters of the Moon near Lake Taupo; or simply a great view, such as can be had from Makorori Point on East Cape or Wellington's Mt Victoria"--Back cover. ...Show more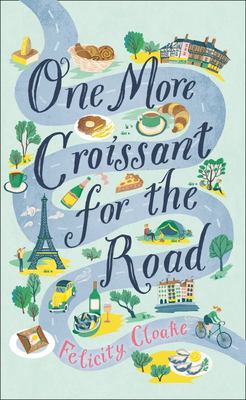 $28.00
NZD
Category: Travel books
'Joyful, life-affirming, greedy. I loved it' - DIANA HENRY 'Whether you are an avid cyclist, a Francophile, a greedy gut, or simply an appreciator of impeccable writing - this book will get you hooked' - YOTAM OTTOLENGHI The nation's 'taster in chief' cycles 2,300 km across France in search of the defin itive versions of classic French dishes. A green bike drunkenly weaves its way up a cratered hill in the late-morning sun, the gears grinding painfully, like a pepper mill running on empty. The rider crouched on top in a rictus of pain has slowed to a gravity-defying crawl when, from somewhere nearby, the whine of a nasal engine breaks through her ragged breathing. A battered van appears behind her, the customary cigarette dangling from its driver's-side window... as he passes, she casually reaches down for some water, smiling broadly in the manner of someone having almost too much fun. 'No sweat,' she says jauntily to his retreating exhaust pipe. 'Pas de problème, monsieur.' A land of glorious landscapes, and even more glorious food, France is a place built for cycling and for eating, too - a country large enough to give any journey an epic quality, but with a bakery on every corner. Here, you can go from beach to mountain, Atlantic to Mediterranean, polder to Pyrenees, and taste the difference every time you stop for lunch. If you make it to lunch, that is... Part travelogue, part food memoir, all love letter to France, One More Croissant for the Road follows 'the nation's taster in chief' Felicity Cloake's very own Tour de France, cycling 2,300km across France in search of culinary perfection; from Tarte Tatin to Cassoulet via Poule au Pot, and Tartiflette. Each of the 21 'stages' concludes with Felicity putting this new found knowledge to good use in a fresh and definitive recipe for each dish - the culmination of her rigorous and thorough investigative work on behalf of all of our taste buds. ...Show more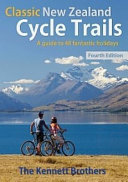 $30.00
NZD
Category: Travel books
Covers a nationwide network of the best biking holidays this stunning little country has to offer. Includes 23 Great Rides, 24 Heartland Rides and 30 connector rides.
Lonely Planet New Zealand's Best Trips 2
by Lonely Planet; Brett Atkinson; Andrew Bain; Peter Dragicevich; Charles Rawlings-Way; Tasmin Waby; Monique Perrin
$40.00
NZD
Category: Travel books | Series: Trips Country Ser.
Whether exploring your own backyard or somewhere new, discover the freedom of the open road with Lonely Planet's New Zealand's Best Trips. Featuring 25 amazing road trips, plus up-to-date advice on the destinations you'll visit along the way, you can cruise Bay of Islands and Milford Sound, meander to s ophisticated vineyard restaurants on Waiheke Island, and spot whales and dolphins off the Kaikoura Coast; all with your trusted travel companion. Jump in the car, turn up the tunes, and hit the road Inside Lonely Planet's New Zealand's Best Trips Up-to-date information - all businesses were rechecked before publication to ensure they are still open after 2020's COVID-19 outbreak Lavish colour and gorgeous photography throughout Itineraries and planning advice to pick the right tailored routes for your needs and interests Get around easily - easy-to-read, full-colour route maps, and detailed directions Insider tips to get around like a local, avoid trouble spots and be safe on the road - local driving rules, parking, toll roads Essential info at your fingertips - hours of operation, phone numbers, websites, prices Honest reviews for all budgets - eating, sleeping, sightseeing, hidden gems that most guidebooks miss Useful features - including Stretch Your Legs, Detours, Link Your Trip Covers Marlborough, Bay of Islands, Akaroa, West Coast, Central Plateau, Milford Sound, Waiheke Island, Kaikoura, Mackenzie Country, Waitomo Caves, Canterbury, Rotorua, Wellington, Auckland, Christchurch, Queenstown and more The Perfect Choice: Lonely Planet's New Zealand's Best Trips, is perfect for exploring New Zealand in the classic way - by road trip Looking for a more comprehensive guide that recommends both popular and offbeat experiences, and extensively covers all the country? Check out Lonely Planet's New Zealand guide. About Lonely Planet: Lonely Planet is a leading travel media company, providing both inspiring and trustworthy information for every kind of traveller since 1973. Over the past four decades, we've printed over 145 million guidebooks and grown a dedicated, passionate global community of travellers. You'll also find our content online, and in mobile apps, videos, 14 languages, armchair and lifestyle books, ebooks, and more. 'Lonely Planet guides are, quite simply, like no other.' New York Times 'Lonely Planet. It's on everyone's bookshelves; it's in every traveller's hands. It's on mobile phones. It's on the Internet. It's everywhere, and it's telling entire generations of people how to travel the world.' Fairfax Media (Australia) ...Show more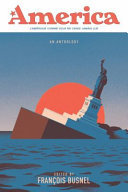 America
by Francois Busnel (Editor)
$25.00
NZD
Category: Travel books
From the streets of Manhattan through the Wyoming wilderness to the bright lights of Hollywood, a crisscrossing voyage across the United States by today's leading Francophone writers.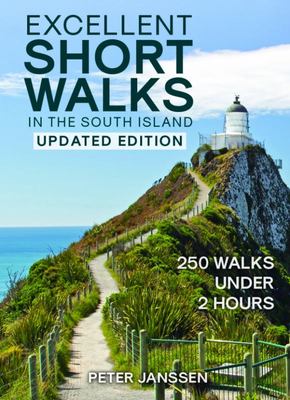 $33.00
NZD
Category: Travel books
Wherever you are in the South Island you're sure to be within reach of a short walk with an excellent destination. Peter Janssen has picked more than 250 short but memorable walks throughout the mainland and Rakiura/Stewart Island. All walks will suit those who enjoy walking but do not want a long tramp with heavy boots and a pack, or travellers who are short on time and those with young families. Every walk includes a highlight, whether it's an historic landmark such as goldminers' cottages in Arrowtown; a spectacular feature of the landscape, such as the Fox Glacier; nature in the raw, such as penguin colonies on the Otago coast; or simply an unbeatable view. Each description includes: * highlight(s) * how to get there * grade and duration ... and track notes where they're needed. If you like stretching your legs without going too far, pack a copy of Excellent Short Walks. Travel writer Peter Janssen is the best-selling author of many travel guides, including Touring the Natural Wonders of New Zealand and the recent Best Short Nature Walks in New Zealand published by New Holland. Peter has travelled the country extensively over the years, both enjoying the popular spots and nding those hidden-away places. ...Show more