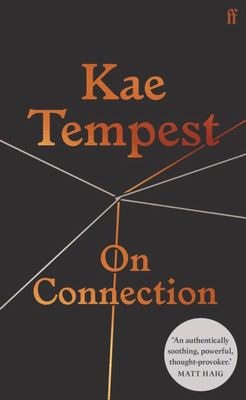 $17.00
NZD
Category: Health & wellbeing | Series: Faber Social Ser.
Staggering talent Kae Tempest's first work of non-fiction: a hopeful theory of creativity - the power of creative connection to act as the antidote to numbness.The increasingly hyper-individualistic, competitive and exploitative society that we live in has caused a global crisis at the turn of the new d ecade; in order to survive, numbness has pervaded us all.In this urgent and incisive pamphlet, Kae (formerly Kate) Tempest leads the reckoning against this system, placing our legacy in our own hands. Creativity holds the key: the ability to provide us with internal and external connection, to move us beyond consumption, to allow us to discover authenticity and closeness to all others, to deliver us an antidote for our numbness. This is beyond 'art'. Creative connection is anything that brings us closer to ourselves and fellow human beings, and it has the potential to offer insights into mental health, politics and beyond. Powerful, hopeful and full of humanity, On Connection confirms Tempest as one of the most important voices of their generation. ...Show more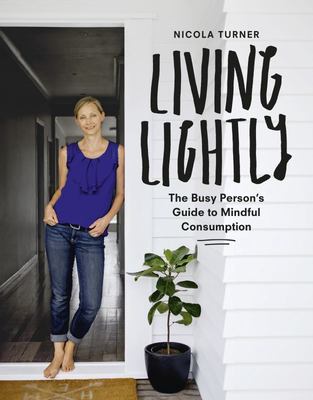 $45.00
NZD
Category: Health & wellbeing
How do you reduce your impact when you don't want to compromise your lifestyle? How do you live lighter when you're juggling the motherlode of life? How can you become more mindful of how and what you're consuming? In a previous career, Nicola Turner's job was to convince us to buy more - and now she u ses this insight to help us consume less. With her unique ability to keep it real, Nicola shares how her family now lives with less stuff, less waste and less impact. It's made life simpler, saved heaps of time and money and created a healthier, happier family. Filled with do-able ideas and practical hacks, Living Lightly is for everyday people who want to simplify their life and reduce their impact but feel they're just too damn busy. It's all about making simple changes that work for you - and not letting perfect get in the way of good. ...Show more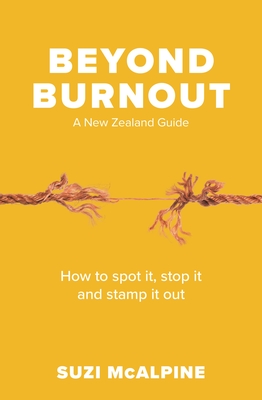 $38.00
NZD
Category: Health & wellbeing
Burnout is costing us. There are the personal costs to health and finances, organisational costs in lost productivity and sick leave, and national costs when it comes to healthcare services and similar. Following her own first-hand experience, as well as the countless similar scenarios she's seen in her role as an executive coach, Suzi McAlpine has created a book about burnout to help create environments and organisational cultures that reduce its occurrence. This couldn't come at a more important time. The World Health Organisation has upgraded the classification of burnout to a syndrome - believing it to be a significant factor influencing people's health and, by extension, that of our organisations and societies. As well as actionable tools and key takeouts, each chapter/ section will include information about how to recognise the signs of burnout, and practical how-tos for leaders to reduce its presence in organisations. She also explains how to treat and address burnout when it is present. ...Show more
$33.00
NZD
Category: Health & wellbeing
Ageing is the biggest cause of disease in our society. Cancer, heart disease, dementia, flu: the risk of all increase staggeringly rapidly as we near the end of life. What if we could slow down the process - or even stop it? Ageless introduces us to the cutting-edge research that is paving the way for a revolution in medicine. We currently focus on treating individual diseases as we grow older, but there might soon be a way of treating the ailment that underpins them all: the ageing process itself. Computational biologist Andrew Steele explains what is happening as we age, and how understanding its scientific implications could lead to the greatest discovery in the history of medicine - one that has the potential to improve billions of lives, save trillions of dollars, and transform the human condition.   ...Show more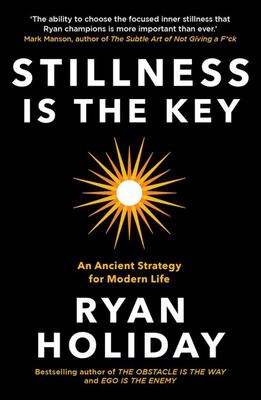 $25.00
NZD
Category: Health & wellbeing
The #1 New York Times Bestseller that shows why slowing down is the key to getting ahead.
$37.00
NZD
Category: Health & wellbeing
Based on a viral article, the gripping medical mystery story of Ron Davis, a world-class Stanford geneticist who has put his career on the line to find the cure for chronic fatigue syndrome, the disease killing his son.
$25.00
NZD
Category: Health & wellbeing
Available November 2020 An inspirational personal development book including helpful tips and cute illustrations to aid with anxiety, overthinking and depression. This book is jam-packed with handy tips, bite-sized wisdoms & thoughtful illustrations to help you navigate through feelings like anxiety , stress, worry, guilt & sadness. Within these pages you will find practical tools & insights to help you tackle your day-to-day tricky emotions. Contents: 1. Feeling 2. Grounding 3. Breathing 4. Thinking 5. Affirming ...Show more
$40.00
NZD
Category: Health & wellbeing
For many women, perimenopause and menopause are daunting mysteries, dreaded occurrences, or a little of both. The Hormone Repair Manual is a must-have guide to demystifying the process, both physically and emotionally, and finding a path that will help you not only survive these years, but also thrive. This is an easy-to-read exploration of all the ways you can soothe, cool, nourish and strengthen your body. Lara offers tips on how to speak to your doctor about evidence-based solutions - including hormone therapies, natural treatments, nutritional supplements and a healthy diet - aiming to alleviate common symptoms, such as hot flushes, insomnia, mood, weight gain, low libido and heavy and painful periods. Backed by scientific research and real-world case studies, Hormone Repair Manual is a calming and reassuring look into achieving healthy hormones. ...Show more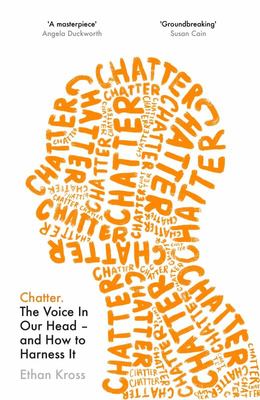 $38.00
NZD
Category: Health & wellbeing
Turn your inner voice from critic to coach As humans, we all have a special ability that is unique to our species- an inner voice. It helps us focus, achieve our goals and reflect on life's most joyful moments. But it can also be our biggest enemy, chewing over painful emotions and replaying embarrassme nts, hijacking our thoughts to run amok with 'chatter'. How does this source of wisdom turn into our biggest critic? And how can we take back control?These are the questions one of the world's leading experts on the conscious mind set out to answer twenty years ago, when he started on an audacious mission - to study the conversations we have with ourselves. In this hugely anticipated book, that expert, the award-winning neuroscientist and psychologist Ethan Kross, reveals the sheer power of the inner voice, and shows us that we all possess a set of tools for harnessing it. Hidden in plain sight, they are in the words we use and the stories we tell ourselves, in the conversations we have with our loved ones and in the habits we undertake when tackling our goals. They are even sometimes in our bizarre rituals and lucky charms.Fascinating, entertaining and full of original insights and tips, Chatter will change the conversations you have with yourself forever, and help you lead a happier, more productive life. ...Show more
$25.00
NZD
Category: Health & wellbeing
Today busyness has become a badge of honour. We want to say we're busy, yet at the same time we feel exhausted. Instead, we should start taking rest seriously as a method of self-care and this book can help us to work out how. The Art of Rest draws on ground-breaking research Claudia Hammond collaborat ed on--'The Rest Test' the largest global survey into rest ever undertaken, which was completed by 18,000 people across 135 different countries. Much of value has been written about sleep, but rest is different; it is how we unwind, calm our minds, and recharge our bodies. And, as the survey revealed, how much rest you get is directly linked to your sense of well-being. Counting down through the top ten activities which people find most restful, Hammond explains why rest matters, examines the science behind the results to establish what really works, and offers a roadmap for a new, more restful and balanced life. ...Show more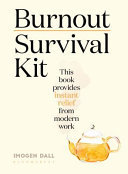 $27.00
NZD
Category: Health & wellbeing
Work can leave you frazzled o but it shouldn't. What you need is some sane advice to get you through. Your body aches. Your brain feels like a mouldy wrung-out dishcloth. You can barely get anything done and, hang on, why are you even doing this anyway? Is there something wrong with you? Nope. You're j ust burnt out. Burnout Survival Kit offers practical advice for when things are already bad. There's no mystical magic about unleashing your inner corporate superhero, no weird productivity diagrams, and certainly no crap about working 'smarter'. Instead, this is the calm inner voice that you need, served with a sense of humour on the side. As well as helping you to take time to ground yourself, there are brilliant hacks for all the causes of stress and anxiety, from how to approach networking (no one likes it) to practical advice on sleeping better. And the jokes help too. This may not be a cure, but it really does offer instant relief and give you the chance to take a breath. So whether you're just starting to burn or fully scorched to a crisp, rest easy. You've got a Burnout Survival Kit. ...Show more