$45.00
NZD
Category: Gardening
Home gardening the natural way. Niva and Yotam Kay of Pakaraka Permaculture, on the Coromandel Peninsula of Aotearoa New Zealand, share their long experience of organic gardening in this comprehensive book on how to create and maintain a productive and regenerative vegetable garden. Taking care of the s oil life and fertility provides plants with what they need to thrive. This is grounded in the latest scientific research on soil health, ecological and regenerative practices. Vegetable gardening, in this way, repeatedly demonstrates that every loved garden bed can produce high-yielding, resilient, nourishing and delicious vegetables year after year. The Abundant Garden has simple, reliable strategies and techniques to help maximise your ability to feed yourself and share the abundance with those around you. With information on growing a wide variety of vegetables, there are also helpful charts to help you plan and plant your garden year-round. In addition there are details on how to grow microgreens, and great recipes for ferments, preserves and pickles to stock the pantry with your garden's bounty. ...Show more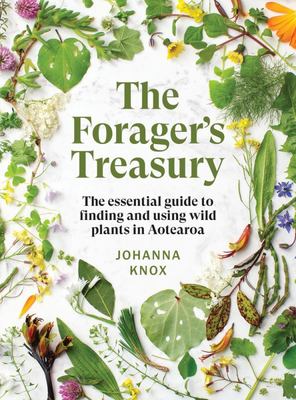 $45.00
NZD
Category: Gardening
A New Zealand guide to the art of foraging - a comprehensive guide to finding sustainable, free and fascinating plants. In the urban and rural wildernesses, there is an abundance of food just waiting to be discovered, if only you know what to look for. Foraged food is healthy, economical and sustainabl e, but the best part is the fun you will have finding it. This book is guaranteed to make you look at the plants around you in a different light. The Forager's Treasury features profiles of many edible plants commonly found in New Zealand; advice on where to find them, how to harvest them and how best to use them; and over 60 delicious food recipes as well as more than 30 recipes for medicine, natural dyes, perfumes and skin care. This fully revised and updated edition of a classic bestseller is an exhaustive treasure trove of information about our wild plants. ...Show more
$35.00
NZD
Category: Gardening
'Where once house plants were the province of an older generation who had the time, knowledge and space to tend them, they're now proving popular with a younger, cooler crowd.' - the Telegraph House plants can change a home in an instant. A flash of colour, a calming influence, they are adaptable, affor dable and - if you know how - easy to care for. In Plant, horticultural expert and author of Prick, Gynelle Leon, gives you all the knowledge you need to help your plants thrive. Featuring: A plant gallery showcasing some of the very best house plants A chapter of styling ideas to inspire you to show your plants and their best A care guide with all you need to know to help your plants thrive ...Show more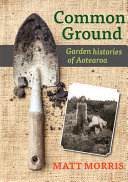 $35.00
NZD
$45.00
(22% off)
Category: Gardening
Common Ground: Garden histories of Aotearoa takes a loving look at gardens and garden practices in Aotearoa New Zealand over time. While a lot of gardening books focus on the grand plantings of wealthy citizens, Matt Morris explores the historical processes behind 'humble gardens' – those created and ma intained by ordinary people. From the arrival of the earliest Polynesian settlers carrying precious seeds and cuttings, through early settler gardens to 'Dig for Victory' efforts, he traces the collapse and renewal of home gardening culture, through the emergence of community initiatives to the recent concept of food sovereignty. Compost, Maori gardens, the suburban vege patch, the rise of soil toxin levels, the role of native plants and City Beautiful movements … Morris looks at the ways in which cultural meanings have been inscribed in the land through our gardening practices over time. What do our gardens say about us, and where we have been? Matt Morris digs deep in Common Ground. ...Show more
$40.00
NZD
Category: Gardening
How to grow your own food in the smallest spaces - in pots on balconies, courtyards and windowsills Increasingly people are keen to grow some of their own food, giving them fresh, delicious and healthy ingredients right on their doorstep. Homegrown food also means reduced food miles and packaging, and r eminds us where food comes from and how plants grow.With backyards shrinking and more people living in apartments, we need to find a range of fruit, vegies and herbs that will grow and thrive in small spaces.Whether you love lush leafy greens, tangy citrus, crunchy carrots or vine-ripened tomatoes, there are lots of edible plants that can be grown in pots, hanging baskets and vertical gardens on sunny balconies, verandas, courtyards and windowsills, opening up the wonderful world of homegrown to everyone. This book provides the best information on which edible plants to grow in pots and how to care for them, no matter what your skill level. With loads of glorious photographs for inspiration, it puts 'patio to plate' within reach of everyone, whatever their gardening space. ...Show more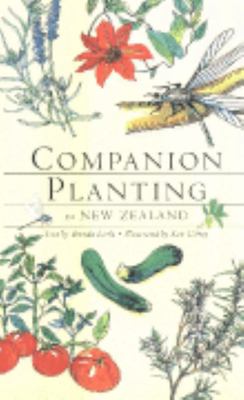 $28.00
NZD
Category: Gardening
In this age of increasing hostility towards chemical control of the food we eat, Companion Planting in New Zealand is the ideal guide to working with nature to produce cabbages that 'squeak with health' and beans that 'snap like a gunshot'. Every tip in this book has worked for somebody - why it worked may be a mystery, but the result of a healthy crop is the greatest reward for a gardener and this book shows how it can be achieved.Entertaining and often anecdotal, Brenda Little's notes are inspired by a wealth of experience and common sense. Companion Planting in New Zealand offers the reader a gardening system relying completely on observation of the natural ecosystem and a respect for the plants and animals living there, e.g. how parsley grows well with chives but away from mint and where a light spray of seaweed solution is useful in combating certain pests. ...Show more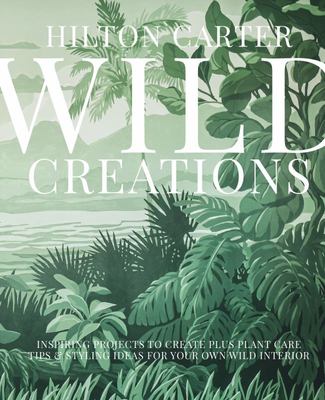 $50.00
NZD
Category: Gardening
Dubbed the LeBron James of plant styling... by Good Morning America, Hilton Carter now shows how you can make, style, decorate, and care for your own stunning plant-inspired interior with his 25 step-by-step DIY projects and plant hacks.   In plant and interior stylist Hilton Carter's previous books h e has given us glimpses into stunning plant-filled homes where ivy and creeping figs hang miraculously from ceilings, mosses grow effortlessly to create living walls, and succulents flourish planted in terrariums. Now in Wild Creations, Hilton will show you how you can actually create these amazing fixtures for your own home. There are step-by-step instructions for Wild Ideas--making projects such as a wall mounted plant and a leather hanging plant stand, genius Wild Hacks for all of your plant worries from how to water your plants while you are away to repelling bugs, thought-provoking Wild Rants looking at the transformative power of plants, and finally a detailed look at ten key Wild Plants and how to care for them. Design and learn about your very own wild interior, get creative, and get WILD ...Show more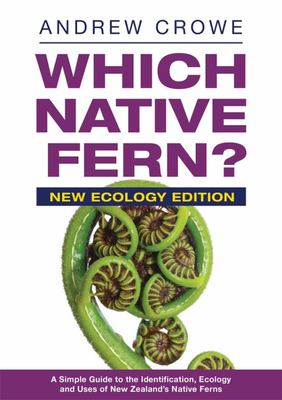 $26.00
NZD
Category: Gardening | Series: Which...?
This new re-written edition of the best-selling NZ classic Which Native Fern? now includes comprehensive ecological information on the fern and its environment. As well as the known uses of each fern, from food and medicine, to perfume, making tools, mattresses and track-markers, it also explains how to grow each fern in your own garden. This new ecological edition also identifies the insect and bird life to look for in each fern and includes details on the origins of Maori names. This 2nd edition first published August 2009. ...Show more
$100.00
NZD
Category: Gardening
A Bucket List Tour of Europe's Private Gardens Acres of white-blooming garden rooms on the island of Mallorca. A seven-tiered wonder of stone, plants, and water above Germany's Rhine River. The Garden of Cosmic Speculation in a quiet Scottish valley. These sumptuous landscapes are just three of the fift y destinations you'll visit on this exclusive tour of Europe's most beautiful private gardens. From Belgium to Ireland, Scandinavia to Wales, Carolyn Mullet is your guide through intimate retreats normally off-limits to visitors. Short profiles introduce the intriguing owners and rich histories of each garden and the land they inhabit. Among the featured gardens are works of eminent designers such as Tom Stuart-Smith, Andy Melengier, and Louis Benech. Whether you love exploring faraway places or creating your own landscape haven at home, Adventures in Eden is the ideal armchair getaway--glimpses into personal garden artistry that are sure to spark inspiration. ...Show more
$48.00
NZD
Category: Gardening
Tempted to have a go at gardening? Keen to grow your own veg or tame an out-of-control border? This no-nonsense practical manual, packed with clear advice and photos on the essentials, shows you where to start and how to progress. Beginning with inspirational ideas to help you plan your plot, RHS How to Garden walks you through each stage of your chosen garden project. Clear guidance helps you select which plants will work in the space you have and step-by-step photography demystifies caring for plants such as perennials, bulbs, climbers, shrubs, and edibles. Easy-to-follow advice makes mastering basic techniques and troubleshooting common garden problems simple. With its clear, practical approach, RHS How to Garden takes the bafflement out of gardening for the beginner. ...Show more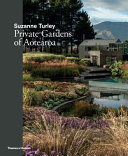 $90.00
NZD
Category: Gardening
Suzanne Turley is one of New Zealand's most sought-after landscape designers. Across her 30-year career, from her Auckland studio, she has crafted some of the country's most prestigious gardens. Today, Suzanne works with young Italian landscape architect Ermanno Cattaneo; with their combined experience, expertise and enthusiasm, they are pushing the boundaries of contemporary landscape design and architecture in New Zealand.Their work is found the length and breadth of this picturesque country - from the benign Pacific beaches in the north to the volcanic fields of New Zealand's most populous city, alongside coastal cliffs or deep, strong rivers, set against a tapestry of bush or the breathtaking peaks of the Southern Alps. Showcasing 12 of Suzanne Turley Landscapes' stand-out private gardens from around Aotearoa, this book offers insights into both the design concept and planting plan of each project, as well as the approach to the location and client brief. Private Gardens of Aotearoa is both a visual bible of cutting-edge landscape design and a travelogue of a country feted for the magnificence of its natural features. ...Show more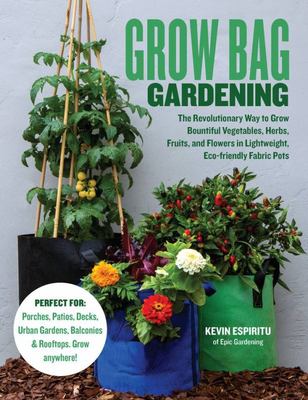 $40.00
NZD
Category: Gardening
Grow Bag Gardening is an easy-to-follow guide to growing fruits, vegetables, and herbs from seed to harvest in eco-friendly, reusable fabric planting bags.