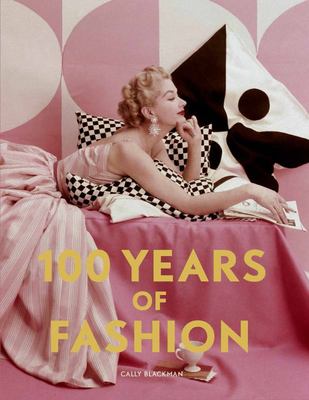 $35.00
NZD
Category: Fashion | Series: Pocket Editions Ser.
This book documents the most exciting and diverse period in fashion: from 1900 on, when women's lives and manner of dress changed dramatically. From home dressmaking to couture, from rationing to "The New Look," from the birth of the teenager to mass manufacture, this selection of over 400 photographs a nd illustrations tells the fascinating story of a fashion revolution. 100 Years of Fashion will appeal to everyone with an interest in fashion.   ...Show more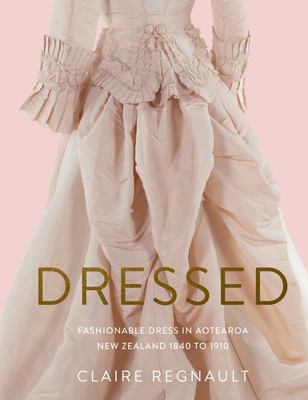 $70.00
NZD
Category: Fashion
When crinolines, bustles and ostrich feathers were the height of colonial fashion. This richly illustrated and lively social history explores the creation, consumption and spectacle of fashionable dress in Aotearoa New Zealand from 1840 to the early 1900s. Dressmakers were essential contributors to the development of New Zealand, and as a colonial outpost of the British Empire, New Zealands 19th century dress culture was heavily shaped by international trends. Interactions with M?ori, the demands of settler lifestyle and the countrys geography all added another layer. Dressed teems with the fascinating, busy lives of early businesswomen, society women and civic figures. Featuring dresses and fashionable accessories from museums throughout Aotearoa New Zealand, and including over 270 images, this major book makes a significant contribution to histories of colonial dress. ...Show more
$130.00
NZD
Category: Fashion
With images of the four houses' most timeless and celebrated designs, plus captivating text on the personalities and lives of the creative geniuses behind the brands, Little Box of Style is the quintessential collection that will delight any fashion lover.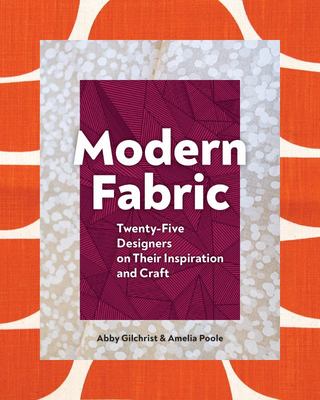 $80.00
NZD
Category: Fashion
Step inside the studios of today's modern fabric design stars from around the world. From the bold florals of Kaffe Fassett to the subtle patterning of Naomi Ito to the retro style of design collective Ruby Star Society, Modern Fabric features a sophisticated, eclectic group of designers working in an e xciting variety of techniques. Engaging essays explore each designer's life in textiles: education, design beginnings, creative process, dreams, and how they run their businesses. Hundreds of color photographs offer endless inspiration, showing studio spaces, process, textile samples, and products made from the gorgeous fabrics featured in the book. Modern Fabric is an ideal resource for sewers, quilters, crafters, designers, and all those who aspire to a fun, color-filled, modern lifestyle. ...Show more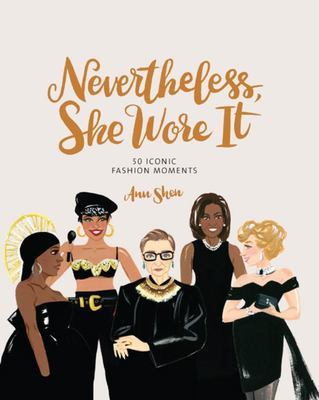 $45.00
NZD
Category: Fashion | Series: Nevertheless Ser.
From the creator of the bestselling Bad Girls Throughout History! Celebrated illustrator and author Ann Shen shares her striking study of history's most iconic styles, and the women who changed the world while wearing them. From the revolutionary bikini to the presidential pantsuit, this book explores 50 fashions through bold paintings and insightful anecdotes that empower readers to make their own fashion statements. * Demonstrates the power of fashion as a political and cultural tool for making change * Brilliantly illustrated with Ann's signature art style * Filled with radical clothing choices that defined their time Looks include the Flapper Dress, the unofficial outfit of women's independence in the 1920s; the Afro, worn as a symbol of black beauty, power, and pride; the Cone Bra, donned by Madonna in her 1989 power anthem "Express Yourself"; and the Dissent Collar, Ruth Bader Ginsburg's famous signifier for when she disagrees with the majority. With stunning and vibrant illustrations, this is a treasure for anyone who wants to defy style norms and rewrite the rules. * An insightful look at the intersection of fashion statements and historical female power * Perfect for fans of Ann Shen, as well as anyone who loves fashion, feminism, and political consciousness * You'll love this book if you love books like Women In Science: 50 Fearless Pioneers Who Changed The World by Rachel Ignotofsky; Strong Is the New Pretty: A Celebration Of Girls Being Themselves by Kate T. Parker; and Women Who Dared: 52 Stories Of Fearless Daredevils, Adventurers, And Rebels by Linda Skeers. ...Show more
$28.00
NZD
Category: Fashion | Series: Y Ser.
Filled with stunning photographs, this fascinating tribute illustrates and illuminates Hepburn's life. From her early years as an ingenue to her status as an international icon of elegance, it reveals how her unique beauty made her a dream subject for designers and photographers alike. Featuring her col laborations with Givenchy, and stills from the sets of her most famous Hollywood films, The Little Book of Audrey Hepburn takes the reader on a journey through the actress's career and reveals just how powerfully her image resonates across the globe--even so long after her death. ...Show more
$28.00
NZD
Category: Fashion | Series: Little Book of Fashion Ser.
One of the oldest Italian fashion brands in existence today, Gucci was founded in Florence in 1921. Guccio Gucci established his company with the goal of creating opulent luggage for Italy's wealthy and fashionable upper-classes. With the signature Gucci print of dark brown diamonds on a tan background, interlocking G logo and red and green stripe, the brand has gone on to become the last word in Italian luxury. Gucci's signature items - the belt, the bag, the loafer - transcend fleeting fashion trends, and have remained central to the house's identity into the twenty-first century. Under the stewardship of Tom Ford, Gucci epitomized the louche and mischievous 1990s aesthetic. Today, under Alessandro Michele, the brand's combination of romance and toughness is in hot demand. The Little Book of Guccitells the story of this historic yet flourishing house, and the visionary looks that have cemented its place in fashion history. ...Show more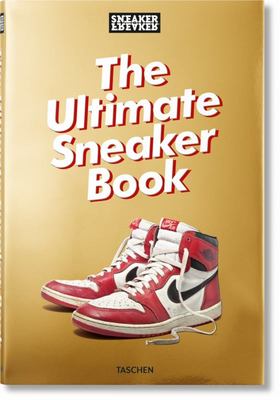 $115.00
NZD
Category: Fashion
Every Sneaker Story Worth Telling! A 15-year anthology of cult magazine Sneaker Freaker When self-acclaimed Sneakerhead Simon "Woody" Wood decided to pursue his love of sneakers--and freebie footwear--with a publication, the mighty Sneaker Freaker was born. From its punk fanzine style first edition in 2 002 to today's slick print and online operation, the independent magazine has remained at the fore of the global sneaker scene, documenting every collab, limited edition, retro reissue, Quickstrike, custom shoe and more, with raw, fastidious passion. This massive anthology celebrates 15 years of Sneaker Freaker, featuring the magazine's finest pages together with over 130 pages of expert sneaker content never seen before. As "funny and serious, meaningful and pointless at the same time" as the magazine's own ethos, the book packs in more than 650 pages of dense insider knowledge, hundreds of beautiful photos, as well as Woody's own obsessional observations. The book rollicks through some 100 years of sneaker history, documenting Air Max, Air Force, All Stars, Dapper Dan, Michael Jordan, Reebok Pump, and Nike Skateboarding, alongside more obscure treasures like Troop, SPX, and Vision Street Wear. All the major sneaker moments are all there, from Kanye to adidas Futurecraft, Nike Air Force 1 to New Balance, as well as landmark collabs, leading advertising campaigns, and crux talking points, not least Nike vs adidas. All Sneaker Freaker pages have been meticulously redesigned for this book edition, with fresh updates bringing every story up to speed, while preserving the charm of the original prose. Through all the limited editions, customs, retro reissues, and samples, this is the definitive source of sneaker knowledge you'll love as hard as your Beaters. "The most definitive sneaker culture magazine on the planet!" -- MTV ...Show more
$0.00
NZD
Category: Fashion
An unprecedented insight into the creative approach, inspirations, and landmark collaborations of the truly iconic global brand Coinciding with the first major museum exhibition dedicated to the luxury Italian fashion house, Prada: Front and Backis a lavish and multi-layered exploration of its artistic history and cutting-edge innovations. With exclusive access to its Milan headquarters, this book showcases Prada's transformation of the idea and practice of fashion, and follows its continuing evolution and international reach, with an eye to its dynamic plans for the future. ...Show more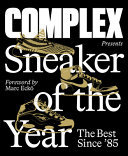 $60.00
NZD
Category: Fashion
In 1985, Nike released Michael Jordan's first sneaker, the Air Jordan 1, and sneaker culture was born. Now thousands of people wait in line at Supreme, and companies throw millions of dollars at LeBron James to keep him in their marketing plans. The trend that saw steady growth for decades with the eme rgence of sports, hip-hop, and sportswear advertising has exploded into a phenomenon. And no one has watched that phenomenon more closely than Complex.   Sneaker of the Year explores the past 35 years of sneaker culture with the expertise, authority, and passion that only Complex can offer. With vibrant photographs and illustrations throughout, as well as input from some of the sneaker world's most important voices, this compilation is a must-have for hypebeasts and sneakerheads everywhere.   ...Show more
$100.00
NZD
Category: Fashion
The Metropolitan Museum of Art Costume Institute's annual fashion exhibition is the most prestigious of its kind, featuring subjects that both reflect the zeitgeist and contribute to its creation. Each exhibition--from 2005's Chanel to 2011's Alexander McQueen: Savage Beauty and 2012's Schiaparelli and Prada: Impossible Conversations--creates a provocative and engaging narrative drawing hundreds of thousands of visitors. This updated edition includes material from 2015's China: Through the Looking Glass, 2018's Heavenly Bodies: Fashion and the Catholic Imagination (the most visited exhibition in the museum's history), and 2019's Camp: Notes on Fashion. The show's opening-night gala, produced in collaboration with Vogue magazine, is regularly referred to as the party of the year, and draws a glamorous A-list crowd, drawing an unrivaled mix of Hollywood fashion. This updated edition of Vogue and the Metropolitan Museum of Art Costume Institute once again invites you into the stunning spectacle that comes when fashion and art meet at The Met. ...Show more
$28.00
NZD
Category: Fashion | Series: Little Book of Fashion Ser.
Little Book of Prada explores the evolutions and innovations of the brand, as well as a design ethos informed by an interest in minimalism and contemporary art.