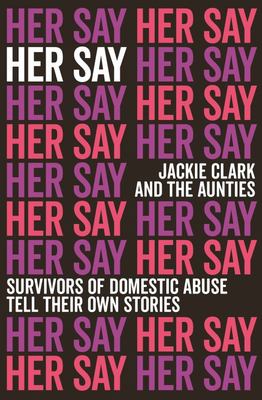 $35.00
NZD
Category: Essays & memoir
In 2012, Jackie Clark launched The Aunties, a grassroots charity helping women to rebuild their lives after a period of trauma. She quit her job, turning her back on her comfortable life, to focus on The Aunties full-time, becoming Aunty in Charge and assisting hundreds of women with material needs and emotional support. Jackie has long dreamed of a publication that gives these women a voice. This powerful new book features the stories of a number of very different New Zealand women, told their way. The collected stories chart their narrators' lives and personal histories, through the lens of having lived with - and escaped - an abusive partner. Her Sayis spoken from the heart, uncompromising but offering hope, redemption, personal triumph. It's a book for all women, showing how owning our stories gives us the power to write daring new endings. It will challenge, illuminate, and empower readers - not to mention the storytellers themselves. ...Show more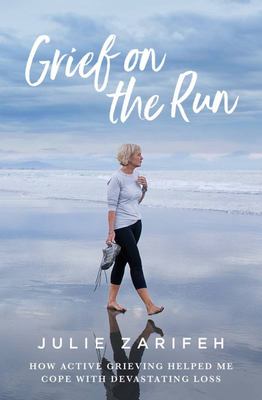 $37.00
NZD
Category: Essays & memoir
What happens when your life is rocked by unimaginable loss and grief? How do you survive and how do you keep going?
$35.00
NZD
Category: Essays & memoir
'If I have one message with this book it's that we all have to care for one another. Today, not just in 1986. Life is about caring for each other, and I learned more about life from the dying than I ever learned from the living. It's in an elephant ride, it's in those wildflowers dancing on their way to the shared grave of two men in love, and it's in caring for that young man who just needed information without judgement.' In 1986, 26-year-old Ruth Corker Burks visits a friend in hospital when she notices that the door to one of the patient's rooms is painted red. The nurses are reluctant to enter, drawing straws to decide who will tend to the sick person inside. Out of impulse, Ruth herself enters the quarantined space and begins to care for the young man who cries for his mother in the last moments of his life. And in doing so, Ruth's own life changes forever. As word spreads in the community that she is the only person willing to help the young men afflicted by the growing AIDS crisis, Ruth goes from being an ordinary young mother to an accidental activist. Forging deep friendships with the men she helps, Ruth works to find them housing and jobs, and then funeral homes willing to take their bodies - often in the middle of the night. She prepares and delivers meals to 'her guys,' supplementing her own income with discarded food found in the dumpsters behind supermarkets. She defies local pastors and the medical community to store rare medications for her most urgent patients, and teaches sex education to drag queens after hours at secret bars. Emboldened by the weight of their collective pain, she fervently advocates for their safety and visibility, ultimately advising Governor Bill Clinton on the national HIV-AIDS crisis, and in doing so becomes a beacon of hope to an otherwise spurned group of ailing gay men on the fringes of society. Ruth kept her story a secret for years, fearful of repercussions within her deeply conservative community. But at a time when it's more important than ever to stand up for those who can't, Ruth has found the courage to have her voice - and the voices of those who were stigmatised, rejected and abandoned - heard. ...Show more
$70.00
NZD
Category: Essays & memoir
In the stirring, highly anticipated first volume of his presidential memoirs, Barack Obama tells the story of his improbable odyssey from young man searching for his identity to leader of the free world, describing in strikingly personal detail both his political education and the landmark moments of th e first term of his historic presidency - a time of dramatic transformation and turmoil.  ...Show more
$26.00
NZD
Category: Essays & memoir
A revolutionary memoir about domestic abuse by the award-winning author of Her Body and Other Parties   In the Dream House is Carmen Maria Machado's engrossing and wildly innovative account of a relationship gone bad, and a bold dissection of the mechanisms and cultural representations of psychological abuse. Tracing the full arc of a harrowing relationship with a charismatic but volatile woman, Machado struggles to make sense of how what happened to her shaped the person she was becoming.   And it's that struggle that gives the book its original structure: each chapter is driven by its own narrative trope--the haunted house, erotica, the bildungsroman--through which Machado holds the events up to the light and examines them from different angles. She looks back at her religious adolescence, unpacks the stereotype of lesbian relationships as safe and utopian, and widens the view with essayistic explorations of the history and reality of abuse in queer relationships.   Machado's dire narrative is leavened with her characteristic wit, playfulness, and openness to inquiry. She casts a critical eye over legal proceedings, fairy tales, Star Trek, and Disney villains, as well as iconic works of film and fiction. The result is a wrenching, riveting book that explodes our ideas about what a memoir can do and be. ...Show more
$15.00
NZD
Category: Essays & memoir
The climate crisis is here. Our chance to stop it has come and gone, but this doesn't have to mean the world is ending. 'Today, the scientific evidence verges on irrefutable. If you're younger than sixty, you have a good chance of witnessing the radical destabilization of life on earth--massive crop fa ilures, apocalyptic fires, imploding economies, epic flooding, hundreds of millions of refugees fleeing regions made uninhabitable by extreme heat or permanent drought. If you're under thirty, you're all but guaranteed to witness it. If you care about the planet, and about the people and animals who live on it, there are two ways to think about this. You can keep on hoping that catastrophe is preventable, and feel ever more frustrated or enraged by the world's inaction. Or you can accept that disaster is coming, and begin to rethink what it means to have hope.' This is Jonathan Franzen's controversial New Yorker essay, published as a single volume that discusses a planet on the cusp of and what and how individuals can respond to that. ...Show more
$40.00
NZD
Category: Essays & memoir
This book is about ghosts and gods and flying saucers and certainty in the absence of knowledge. From award-winning author Sarah Krasnostein comes an exploration of the power of belief. Weaving together the stories of six extraordinary ordinary people, The Believer looks at the stories we tell ourselve s to deal with the distance between the world as it is, and the world as we'd like it to be. How they can stunt us – or save us. Some of the people you will meet believe in things most people don't. Ghosts. UFOs. Heaven and the Devil. The literal creation of the universe in six days. Others believe in things most people would like to. Dying with autonomy. Facing one's own transgressions with an open heart. In this intensely personal and gorgeously written new book Krasnostein talks with her characteristic compassion and empathy to these believers – and finds out what happens when their beliefs crash into her own. ...Show more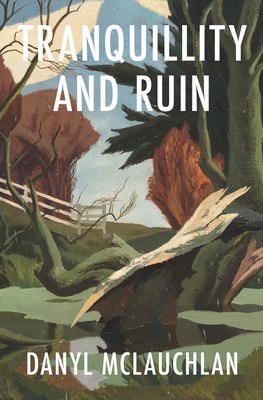 $30.00
NZD
Category: Essays & memoir
Danyl McLauchlan wanted to get closer to the hidden truth of things. But it was starting to look like the hidden truth of things was that nothing was real, everything was suffering, and he didn't really exist. In these essays Danyl explores ideas and paths that he hopes will make him freer and happier – or, at least, less trapped, less medicated and less depressed. He stays at a monastery and meditates for eight hours a day. He spends time with members of a new global movement who try to figure out how to do the most possible good in the world. He reads forbiddingly complex papers on neuroscience and continental philosophy and shovels clay with a Buddhist monk until his hands bleed. He tries to catch a bus.  Tranquillity and Ruin is a light-hearted contemplation of madness, uncertainty and doom. It's about how, despite everything we think we know about who we are, we can still be surprised by ourselves. 'McLauchlan is likely the most intelligent essayist in New Zealand . . . and this is likely to be the most thought-provoking book of non-fiction published in New Zealand in 2021.' —Steve Braunias, ReadingRoom Danyl McLauchlan studied biology and computer science at Victoria University of Wellington, and worked and travelled in Europe, the Middle East and Asia, before he returned to Wellington, where he works at the VUW School of Biology. He is the author of the comic noir novels Unspeakable Secrets of the Aro Valley (VUP, 2013) and Mysterious Mysteries of the Aro Valley (VUP, 2016). His essays on literature, politics, economics, science and philosophy appear on The Spinoff.   ...Show more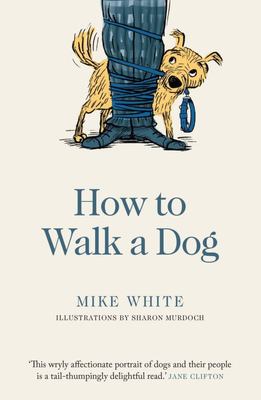 $25.00
NZD
Category: Essays & memoir
The highs and lows, joy and heartache of owning a dog are told in this beautifully written story of life in and around a dog park. 'The book of the year. THE book on dogs. And people.' Andrew Dickens, Newstalk ZB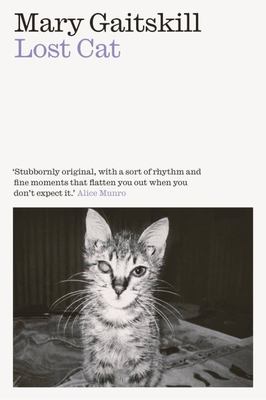 Lost Cat
by Mary Gaitskill
$23.00
NZD
Category: Essays & memoir
'Last year I lost my cat Gattino. He was very young, at seven months barely an adolescent. He is probably dead but I don't know for certain.' So begins Mary Gaitskill's stunning long essay, the closest thing she has written to a memoir, about a lost cat and a pair of adopted children. In this searing pi ece about loss, love, safety and fear, Gaitskill applies her razor-sharp writing to her most personal subjects yet. ...Show more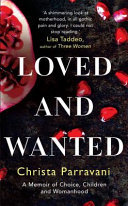 $33.00
NZD
Category: Essays & memoir
A harrowing account of one woman's reckoning with life, death and choice. For readers of Educated, Hillbilly Elegy and Three Women.
$40.00
NZD
Category: Essays & memoir
Stars of the hit television series The Casketeers, Francis and Kaiora Tipene aren't your typical funeral directors. With their famous humour and big-hearted personalities, the TVNZ and Netflix reality TV stars are changing the way we think about death and grief. Life As A Casketeer reveals how Francis a nd Kaiora grew up in families that had few possessions but were rich with love and tikanga, and how they came to work in their often misunderstood profession. It's also a book about the Måori world view and traditional funeral customs. The Tipenes make death feel less mysterious and life feel more precious. But most of all, Life As A Casketeer is a love story - for whanau, for culture and for each other. It is full of joy and sorrow, tears and laughter. ...Show more