$45.00
NZD
Category: Cooking
A High Country memoir of life through the seasons on a large sheep station, with delicious recipes. Life on Otematata Station, a 40,000 hectare high country station in Otago, is busy and varied. Philippa Cameron and her husband, Joe, who is the fifth generation to work the farm, help care for this vast tract of land with 30,000 merino sheep and 500 head of cattle. It's a sparse environment completely at the mercy of the elements, bringing with it many challenges and seasonal demands. Told through the eyes of Philippa in her role as station cook, this is the story of mustering in autumn, lambing in spring, the freezing days of winter and the scorching heat of summer. Along with looking after her two small girls, her garden and various animals, Philippa feeds the teams of workers. She collects and shares a selection of delicious, hearty recipes with other farm cooks on her popular Instagram page @whats_for_smoko. This book also features Philippa's most trusted recipes, tested on many approving musterers. ...Show more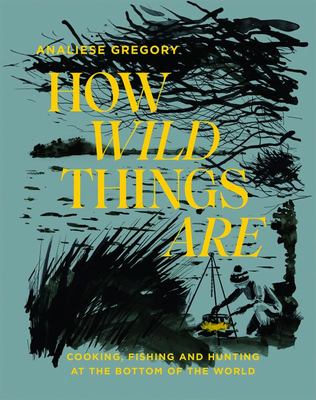 $50.00
NZD
Category: Cooking
One young chef's ode in recipes and words to the isolated, Australian island-state at the bottom of the world.   How Wild Things Are celebrates nature and the slow food life on the rugged and sometimes wild island of Tasmania. When chef Analiese Gregory relocated after years of pushing through her anxi ety and cooking in high-end restaurants, she found a new rhythm to the days she spent hunting, fishing, cooking, and foraging--a girl's own adventure at the bottom of the world. With more than 50 recipes, including cheese making and charcuterie, interwoven with Analiese's thoughtful narrative and accompanied by stunning photography, it is also a window into the joys of travel, freedom, vulnerability, and the perennial search for meaning in what we do. This is a blueprint for how to live, as much as how to cook. ...Show more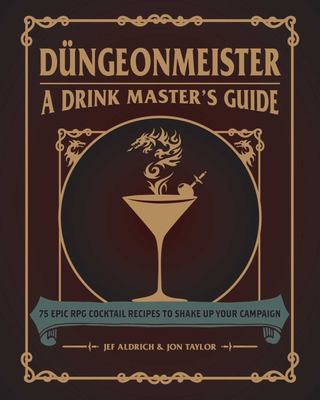 $35.00
NZD
Category: Cooking | Series: The\Ultimate RPG Guide Ser.
Celebrate your campaigns and conquests with these 75 fun, RPG-inspired cocktail recipes your whole gaming group will love! Make your next gaming adventure even more fun with this collection of 75 RPG-inspired cocktails! Featuring fantasy-themed libations from the boozy Dragon the Beach and a Potion of Strength to a sneaky Stealth Check shot and a Never Split the Party Punch, you'll keep spirits high and your friends happy during your next dungeon-crawling tabletop adventure. Complete with easy-to-follow, accessible instructions, Düngeonmeister also includes funny jokes and hilarious asides that will take your campaign (or your next gathering) to the next level! ...Show more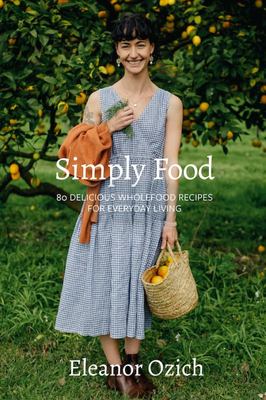 $45.00
NZD
Category: Cooking
Everyone is short of time these days. And most people still want to eat tasty, healthy food. This stylish cookbook contains 80 recipes that can be made with just 15 minutes of hands-on time to produce a healthy and delicious meal. Eleanor Ozich is well known for her blog tutorials and her previous succe ssful books and her fans are keen to see another cookbook in her effortlessly cool style. Eleanor says "The truth is, I love to cook and spend time in the kitchen; however, being a mum of three busy kids and juggling various jobs means that it's often not a priority. I'm sure I'm not alone! With little time for preparation, and even less for cleaning up the mess afterwards, the idea for this exciting, new cookbook became beautifully obvious." Including options for easy, healthy breakfasts, lunchbox fillers, no-mess tray bakes, one-pot wonders, throw-together salads and incredibly quick desserts, this book is perfect for the everyday person who enjoys eating well. You'll find plenty of savvy ways to create quick, weeknight meals, including recipes that are fancy enough for weekend entertaining. Combine with bright, colourful photography to accompany each dish, and you have a cookbook that's quite the feast for your eyes, too! ...Show more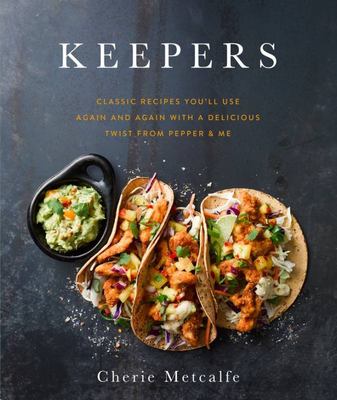 $45.00
NZD
Category: Cooking
Classic recipes you'll turn to again and again. Take your cooking to the next level without fuss with these fabulous delicious recipes which are easy to prepare and that your family and friends will love. Created with heart by trained chef Cherie Metcalfe of Pepper & Me and featuring some her most p opular recipes, this cookbook will see you step up your cooking game without the hard work. Featuring a delicious range of accessible recipes - from breakfasts, to light delights, main courses, sides, condiments and baking - and beautifully photographed, you'll find the recipes in Keepers are ones you'll return to again and again. Whether you are already an avid user of Cherie's fantastic range of pastes and sauces, grinds and rubs or if you just want to take your dishes to the next level, Cherie has options for every keen cook, no products required. ...Show more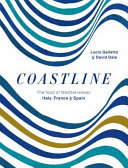 $55.00
NZD
Category: Cooking
Recipes and stories from the stunning Mediterranean coastline for the perfect pesto, the best bouillabaisse, the purest paella.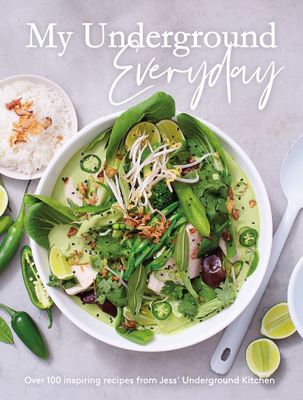 $20.00
NZD
$50.00
(60% off)
Category: Cooking
My Underground Everyday is the latest from Auckland-based Jess Daniell, creator and founder of Jess' Underground Kitchen and author of hit cookbook My Underground Deli (9780473383169). Once again filled with stunning photography and delicious but accessible recipes, this is the perfect cookbook for home cooks looking to challenge themselves to whip up easy yet tasty meals for the whole family. Discover Korean-Mexican fusion beef tacos, homemade dressings to take your salads to the next level and a quick & easy tamarind fish curry that'll taste even better than any takeaway. Outstanding recipes from Jess' home kitchen to yours! ...Show more
$30.00
NZD
Category: Cooking
A practical handbook for university, tech or senior high school students containing healthy, budget-conscious recipes; tips and strategies for tackling anxiety and depression; physical exercises to do at home; as well as general advice for young people as they leave home and enter the wide world of tert iary education. ...Show more
$65.00
NZD
Category: Cooking
Monique Fiso is a modern-day food warrior, taking Māori cuisine to the world. After years overseas in Michelin-star restaurants, Monique returned to Aotearoa to begin Hiakai, an innovative pop-up venture that's now a revered, award-winning restaurant in Wellington. Monique has also gone on to feature o n Netflix's 'The Final Table', alongside 19 other international chefs, with Hiakai being lauded by the Wall Street Journal, New York Times, Los Angeles Times, National Geographic, Forbes and TIME magazine, which named Hiakai in 2019 as one of the '100 Greatest Places' in the world. This book is just as unforgettable - ranging between history, tradition and tikanga, as well as Monique's personal journey of self-discovery, it tells the story of kai Māori, provides foraging and usage notes, an illustrated ingredient directory, and over 30 breath-taking recipes that give this ancient knowledge new life. Hiakai offers up food to behold, to savour, to celebrate. ...Show more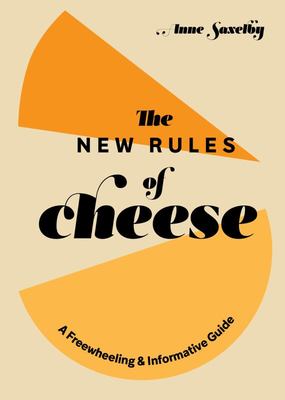 $30.00
NZD
Category: Cooking
A fun and quirky guide to the essential rules for enjoying cheese "The New Rules of Cheese will empower you to choose a more flavorful future, one that supports the small dairies and cheesemakers that further the diverse and resilient landscape we so desperately need."--Dan Barber, chef and co-owner of Blue Hill This richly illustrated book from a lauded cheesemonger--perfect for all cheese fans, from newcomers to experts--teaches you how to make a stylish cheese platter, repurpose nibs and bits of leftover cheese into something delicious, and expand your cheese palate and taste cheeses properly. Alongside the history and fundamentals of cheese-making, you'll even learn why cheese is actually good for you (and doesn't make you fat ), find enlightenment on the great dairy debate--pasteurized versus not pasteurized--and improve your cheese vocabulary with a handy lexicon chart. ...Show more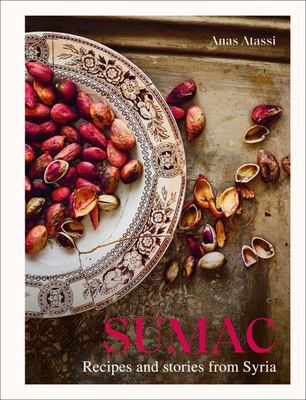 $55.00
NZD
Category: Cooking
The Syrian kitchen, shaped by influences from neighboring countries, has deep historical roots and evolved to perfection over thousands of years. Sumac is filled with traditional and contemporary Syrian recipes that were inspired by personal stories. The gorgeous photography illustrates how beautiful th is country was and still is, and family photographs add depth to the author's history. Each chapter is filled with the author's memories of family celebrations and the country that inspired the book. He tells stories of traditional weekend breakfasts in his grandmother's garden and of the mezze his mother cooked for family gatherings. There are memories of the rich aromatic flavors of the Syrian kitchen where fragrant spices like the lemony and deep red sumac are prized ingredients. In the author's words: "With this book, I hope to build a bridge between Syrian culture and the rest of the world, with food the common denominator. But even more, I hope that Sumac will present a positive image of my country, in spite of all the unfortunate events now taking place in Syria." Over eighty recipes, inspired by the author's family recipes and his travels Beautifully photographed by Rania Kataf, who shot Humans of Damascus For anybody curious about a country so often in the news headlines but so difficult to visit as a tourist   ...Show more
$60.00
NZD
Category: Cooking
A one-of-a-kind collection of original contemporary recipes from across the Arab world from acclaimed author Reem Kassis The Arabesque Table takes inspiration from the traditional food of the Arab world, weaving Reem Kassis's cultural knowledge with her contemporary interpretations of an ancient, remar kably diverse cuisine. She opens up the world of Arabic cooking today, presenting a mosaic of 130 delicious, accessible home recipes -- from simple salads to flavorful mains and fragrant desserts. Organized by primary ingredient, her narratives formed by her experiences and influences bring the dishes to life, as does the book's vivid photography. ...Show more