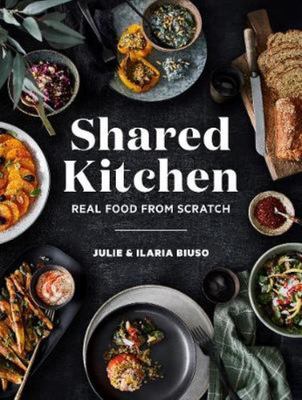 $40.00
NZD
Category: Cooking
The dynamic between mother and daughter is at the heart of Shared Kitchen. Julie Biuso has teamed up with her daughter Ilaria to produce this beautiful book. Originally a stylish and popular website - updated daily with recipes, tips, reviews, blogs, product tasting and techniques. Beautiful photography captures the essence of sharing the cooking together. Filled with recipes that are easy to prepare and cook. Focus on fresh seasonal food with the aim of keeping families cooking and eating together. ...Show more
$50.00
NZD
Category: Cooking
One young chef's ode in recipes and words to the isolated, Australian island-state at the bottom of the world.   How Wild Things Are celebrates nature and the slow food life on the rugged and sometimes wild island of Tasmania. When chef Analiese Gregory relocated after years of pushing through her anxi ety and cooking in high-end restaurants, she found a new rhythm to the days she spent hunting, fishing, cooking, and foraging--a girl's own adventure at the bottom of the world. With more than 50 recipes, including cheese making and charcuterie, interwoven with Analiese's thoughtful narrative and accompanied by stunning photography, it is also a window into the joys of travel, freedom, vulnerability, and the perennial search for meaning in what we do. This is a blueprint for how to live, as much as how to cook. ...Show more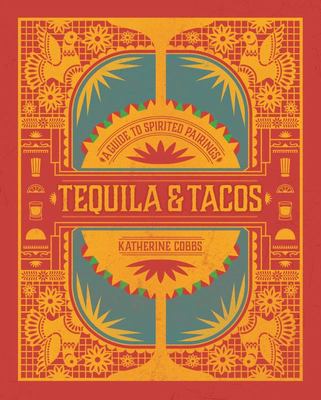 $38.00
NZD
Category: Cooking | Series: Spirited Pairings Ser.
Sample the country's most tantalizing tacos paired with equally inventive tequila-inspired cocktails--from seasoned food writer and libation enthusiast Katherine Cobbs.   Tacos have been trending for years, and finally tequila is having its taco moment. While a crunchy, savory beef taco washed down w ith a frozen margarita is always acceptable, today the inspired options for what can be stuffed in an edible wrapper or blended with agave spirits are infinite.   Behind the bar, the burgeoning array of top-shelf tequilas and mezcals available hold their own--and even outshine--liquor mainstays like vodka, gin, and bourbon. The ubiquitous tequila shot with requisite salt and lime chaser can't compete with the complex, nuanced flavors of the finely crafted blanco, reposado, and a ejo tequilas and smoky mezcals that deserve sipping and savoring.   Featuring authentic classics like Tacos Al Pastor and Baja-style fish tacos, Tequila & Tacos also includes entirely new spins on the taco--such as fried Brussels sprout tacos, spicy cauliflower tacos in Indian paratha shells, or tempura-battered seaweed tacos cradling ahi tuna--paired with uncannily delicious cocktails crafted with the finest agave spirits, like a traditional tart Paloma cocktail rimmed with spiced salt or an eye-opening Mezcal Manhattan. Curated from bars and taco stands around the country, this book is a must-have for the taco and tequila aficionado. ...Show more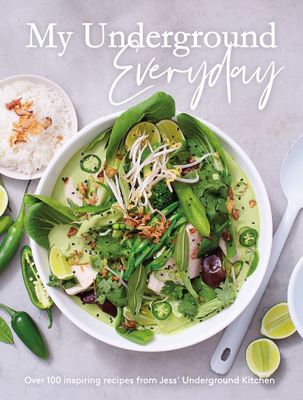 $50.00
NZD
Category: Cooking
My Underground Everyday is the latest from Auckland-based Jess Daniell, creator and founder of Jess' Underground Kitchen and author of hit cookbook My Underground Deli (9780473383169). Once again filled with stunning photography and delicious but accessible recipes, this is the perfect cookbook for home cooks looking to challenge themselves to whip up easy yet tasty meals for the whole family. Discover Korean-Mexican fusion beef tacos, homemade dressings to take your salads to the next level and a quick & easy tamarind fish curry that'll taste even better than any takeaway. Outstanding recipes from Jess' home kitchen to yours! ...Show more
In the Kitchen
by Juliet Annan; Yemisi Aribisala; Laura Freeman; Joel Golby; Daisy Johnson; Rebecca May Johnson; Rebecca Liu; Nina Mingya Powles; Ella Risbridger
$25.00
NZD
Category: Food writing
A collection to savour and inspire, In the Kitchen brings together thirteen contemporary writers whose work brilliantly explores food, capturing their reflections on their culinary experiences in the kitchen and beyond.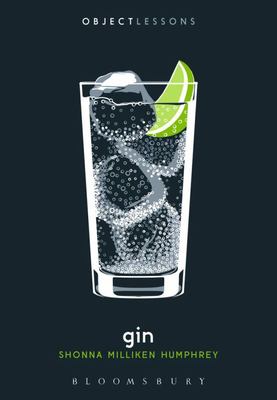 Gin
by Shonna Milliken Humphrey; Christopher Schaberg (Series edited by); Ian Bogost (Series edited by)
$22.00
NZD
Category: Cooking | Series: Object Lessons Ser.
Object Lessons is a series of short, beautifully designed books about the hidden lives of ordinary things. Gin tastes like Christmas to some and rotten pine chips to others, but nearly everyone familiar with the spirit holds immediate gin nostalgia. Although early medical textbooks treated it as a heal ing agent, early alchemists (as well as their critics) claimed gin's base was a path to immortality and also Satan's tool. In more recent times, the gin trade consolidated the commercial and political power of nations and prompted a social campaign against women. Gin has been used successfully as a defense for murder; blamed for massive unrest in 18th-century England; and advertised for as an abortifacient. From its harshest proto-gin distillation days to the current smooth craft models, gin plays a powerful cultural role in film, music, and literature one that is arguably older, broader, and more complex than any other spirit. Object Lessons is published in partnership with an essay series in the The Atlantic. ...Show more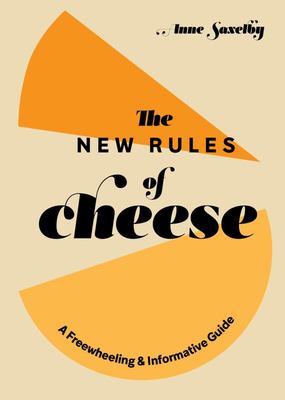 $30.00
NZD
Category: Cooking
A fun and quirky guide to the essential rules for enjoying cheese "The New Rules of Cheese will empower you to choose a more flavorful future, one that supports the small dairies and cheesemakers that further the diverse and resilient landscape we so desperately need."--Dan Barber, chef and co-owner of Blue Hill This richly illustrated book from a lauded cheesemonger--perfect for all cheese fans, from newcomers to experts--teaches you how to make a stylish cheese platter, repurpose nibs and bits of leftover cheese into something delicious, and expand your cheese palate and taste cheeses properly. Alongside the history and fundamentals of cheese-making, you'll even learn why cheese is actually good for you (and doesn't make you fat ), find enlightenment on the great dairy debate--pasteurized versus not pasteurized--and improve your cheese vocabulary with a handy lexicon chart. ...Show more
$25.00
NZD
Category: Cooking
A generation of Australian children have grown up with the cakes from the Australian Women's Weekly. From the duck cake with it's beak of potato chips, to the jelly-filled pool cake and cover-worthy train cake, there are decades of treasured memories between the page of the Children's Birthday Cake Book . Celebrate it's 40th anniversary with this special hardcover edition. ...Show more
$55.00
NZD
Category: Cooking
'Food, for me, is a constant pleasure- I like to think greedily about it, reflect deeply on it, learn from it; it provides comfort, inspiration, meaning and beauty, as well as sustenance and structure. More than just a mantra, "cook, eat, repeat" is the story of my life.' Cook, Eat, Repeat is a delicio us and delightful combination of recipes intertwined with narrative essays about food, all written in Nigella's engaging and insightful prose. Whether asking 'What is a Recipe?' or declaring 'Death to the Guilty Pleasure', Nigella's wisdom about food and life comes to the fore, with tasty new recipes that readers will want to return to again and again. 'The recipes I write come from my life, my home', says Nigella, and in this book she shares the rhythms and rituals of her kitchen through over fifty new recipes that make the most of her favourite ingredients. Dedicated chapters include 'A is for Anchovy' (a celebration of the bacon of the sea), 'Beetroot and Me', 'A Vegan Feast', a shout out for 'Brown Food', a very relatable 'How To Invite People for Dinner Without Hating Them (or Yourself)', plus new ideas for Christmas. Within these chapters are recipes for all seasons and tastes- Burnt Onion and Aubergine Dip; Butternut with Chilli, Ginger and Beetroot Yoghurt Sauce; Brown Butter Colcannon; Spaghetti with Chard and Anchovies; Beef Cheeks with Port and Chestnuts; Oxtail Bourguignon; and Wide Noodles with Lamb in Aromatic Broth, to name a few. Those with a sweet tooth will delight in Rhubarb and Custard Trifle; Chocolate Peanut Butter Cake; Rice Pudding Cake; and Cherry and Almond Crumble.     ...Show more
$30.00
NZD
Category: Cooking
Celebrating women? Cheers to that These cocktail recipes are inspired by some of the world's most amazing ladies.   Sixty of the world's coolest and most influential women are the inspiration for this refreshing and fun collection of drink recipes that are sure to bring extra zest to your cocktail sha ker. Free the Tipple pays tribute to a brilliant range of diverse women from the 20th century to today who have made waves in entertainment, the arts, politics, fashion, literature, sports, and science, including Frida Kahlo, Rihanna, Serena Williams, Virginia Woolf, Yoko Ono, Zaha Hadid, Marlene Dietrich, Zadie Smith, and more. Each double-page spread features a recipe crafted to reflect its namesake's personality, style, legacy, or what she liked to drink herself. This ranges from The Gloria Steinem, which uses a complex liquor with a radical twist, to The Beyonc , made, of course, with lemonade. The cocktails are simple to make, kitchen-tested, and incorporate easy-to find ingredients. Snappy, informative biographies, illustrated with newly-commissioned portraits, offer revealing insights into the women's lives. This highly original guide to delicious beverages is a perfect gift for those in your life who encourage and inspire you. ...Show more
$40.00
NZD
Category: Food writing
In the late 1990s, John Baker was known as a purveyor of quality rare and old wines. Always entrepreneurial and up for adventure, John was the perfect person for an occasional business partner, Andrew Simon, to approach with a mysterious wine list that was foreign to anything John, or his second-in-comm and, Kevin Hopko, had ever come across. The list was discovered to be a comprehensive catalogue of the wine collection of Nicholas II, the last Czar of Russia. The wine had become the property of the state after the Russian Revolution of 1918, during which Nicholas and his entire family were executed. Now owned by Stalin, the wine was discretely removed to a remote Georgian winery when Stalin was concerned the advancing Nazi army might overrun Russia, and inevitably loot artefacts and treasures. Half a century later, the wine was rumoured to be hidden underground and off any known map. John and Kevin embarked on an audacious, colourful and potentially dangerous journey to Georgia to discover if the wines actually existed; if the bottles were authentic and whether the entire collection could be bought and transported to a major London auction house for sale. Stalin's Wine Cellar is a wild, sometimes rough ride in the glamorous world of high end wine. The cast of characters include Stalin, Hitler, Czar Nicholas II and a motley bunch of Georgian businessmen/cowboys toting handguns, in the early days of Russian business development that led to the world of Putin and oligarchs. ...Show more
$30.00
NZD
Category: Cooking
A practical handbook for university, tech or senior high school students containing healthy, budget-conscious recipes; tips and strategies for tackling anxiety and depression; physical exercises to do at home; as well as general advice for young people as they leave home and enter the wide world of tert iary education. ...Show more