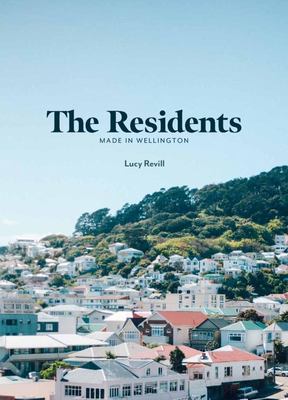 The Residents - Made in Wellington
by Lucy Revill (Photographer); India Lopez (Editor); Amanda Wilkinson (Designed by)
$60.00
NZD
Category: Coffee-table books
For five years, Lucy Revill interviewed and photographed Wellingtonians on her blog, The Residents. The experience taught her about her hometown of P?neke, its resilience, and how people's personal style and values are reflected in their private spaces. The Residents: Made in Wellington is the culminati on of this project. This coffee-table book shares 38 inspiring stories about how people - some prominent, some unsung heroes - have been shaped by life in the capital. With rare vulnerability, they allow Lucy into their homes, businesses and studios, giving a behind-the-scenes look at how they live and work in food, fashion, arts, small business and more. The book features Fat Freddy's Drop's Chris 'Mu' Faiumu, twentyseven names' Anjali Burnett and Rachel Easting, Eboni Waitere of Huia Publishers, Sophie Kasoylides of The Greek Food Truck, Vijay Parbhu of Dixon Street Shoe Repairs, and Monique Fiso of Hiakai, amongst many others. ...Show more
$53.00
NZD
Category: Coffee-table books
From the author of the critically acclaimed and globally successful The Phantom Atlas, The Golden Atlas and The Sky Atlas comes a stunning new work. The Madman's Library is a unique, beautifully illustrated journey through the entire history of literature, delving into its darkest territories to hunt do wn the very strangest books ever written, and uncover the fascinating stories behind their creation. This is a madman's library of eccentric and extraordinary volumes from around the world, many of which have been completely forgotten. Books written in blood and books that kill, books of the insane and books that hoaxed the globe, books invisible to the naked eye and books so long they could destroy the Universe, books worn into battle, books of code and cypher whose secrets remain undiscovered... and a few others that are just plain weird. From the 605-page Qur'an written in the blood of Saddam Hussein, through the gorgeously decorated 15th-century lawsuit filed by the Devil against Jesus, to the lost art of binding books with human skin, every strand of strangeness imaginable (and many inconceivable) has been unearthed and bound together for a unique and richly illustrated collection ideal for every book-lover.   ...Show more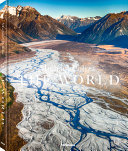 $140.00
NZD
Category: Coffee-table books
Michael Poliza is more than a seasoned globetrotter who has traveled through almost 170 countries. He is also a collector of the world, always on the lookout for breathtaking landscapes, remote regions, and intact nature reserves. With his camera ever on hand, Poliza does not only want to experience the beauty of the planet, but also to make it accessible to all. In his two great books, Africa and Eyes over Africa, as well as his single volumes on South Africa, Kenya, and Namibia, Poliza opened our eyes to the diversity of the African continent. In AntArctic, the WWF ambassador created a sensitive double portrait of the polar regions. And in his characteristic aerial photographs, he even opened up new perspectives on well-known places like Mallorca. In this trade edition of The World, Poliza opens his digital treasure chest to reveal previously unpublished images from all seven continents. Like a true photographic world tour, we travel with him to Australia and New Zealand, to Vietnam and Myanmar, to the west of the USA and north to Canada, to the Galapagos Islands and Bolivia, across the Antarctic and the many lands of Africa. No matter how different the regions he explores, the photographer always captures extraordinary images, instilling both the beauty of our planet and an urgent need to protect the natural world. SELLING POINTS: A photographic tribute to our planet in 200 captivating and immersive images. Original XXL edition hailed by The Guardian as "this year's outstanding travel book". A spectacular book for all those who love travel, photography, and the natural environment. 220 colour photographs ...Show more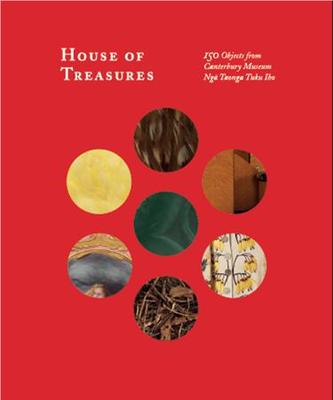 $70.00
NZD
Category: Coffee-table books
Since first opening its doors to the public on Rolleston Avenue on 1 October 1870, Canterbury Museum has come to house an estimated 2.3 million taonga (treasures). To celebrate the Museum's 150th anniversary, 150 taonga (treasures) from this vast collection are showcased in a superbly designed and photo graphed book House of Treasures: 150 Objects from Canterbury Museum Ngā Taonga Tuku Iho. The featured taonga speak of the depth and breadth of the collection and honour the generations of staff, volunteers and visitors who have made the Museum the remarkable and much-loved place that it is today. From the smallest to the largest, from the beautiful to the bizarre, from the tragic to the humorous, from local taonga to those created far, far away, the objects in House of Treasures tell an extraordinary story of natural and human history, and of Canterbury Museum itself. ...Show more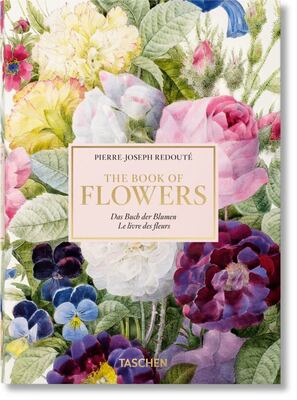 $58.00
NZD
Category: Coffee-table books
Floral Masterpieces The finest floral treasures of Pierre-Joseph Redoute French flower painter Pierre-Joseph Redoute (1759-1840) devoted himself exclusively to capturing the diversity of flowering plants in watercolor paintings which were then published as copper engravings, with careful botanical descr iptions. The darling of wealthy Parisian patrons including Napoleon's Josephine, he was dubbed "the Raphael of flowers," and is regarded to this day as a master of botanical illustration. This elegant catalogue brings together all color engravings from Redoute's illustrations of Roses, Lilies and Choix des plus belles fleures et quelques branches des plus beaux fruits (Selection of the Most Beautiful Blooms and Branches with the Finest Fruits), offering a complete overview of Redoute's marvelous ability to combine accuracy with beauty, as well as a glimpse into the magnificent greenhouses and gardens of a bygone Paris.About the series: Bibliotheca Universalis-- Compact cultural companions celebrating the eclectic TASCHEN universe at an unbeatable, democratic price!Since we started our work as cultural archaeologists in 1980, the name TASCHEN has become synonymous with accessible, open-minded publishing. Bibliotheca Universalis brings together nearly 100 of our all-time favorite titles in a neat new format so you can curate your own affordable library of art, anthropology, and aphrodisia.Bookworm's delight -- never bore, always excite!Text in English, French, and German ...Show more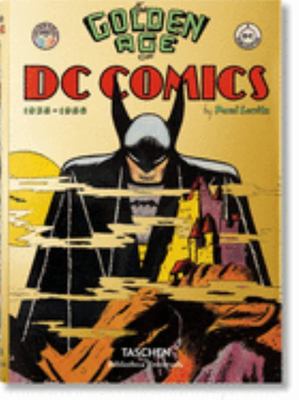 $46.00
NZD
Category: Coffee-table books | Series: Bibliotheca Universalis Ser.
In June of 1938, Action Comics debuted with a new kind of comic-book character on its cover: a costumed man with two identities, who possessed extraordinary strength and powers--a man able to protect the public when ordinary measures would not do. He was not the first super hero, but the Man of Steel wo uld become the prototype for all super heroes thereafter.Superman's story, and those of Batman, Wonder Woman, and hundreds of other DC Comics characters, are all told in The Golden Age of DC Comics. Expanded from the Eisner Award-winning XL book, 75 Years of DC Comics, this edition offers readers the ultimate insight on DC's first decades, from its pulp origins up to the comic-book burnings of the McCarthy '50s.More than 600 pages of covers and interiors, original illustrations, photographs, film stills, and ephemera bring the story lines, the characters, and their creators to vibrant life. Also included is an exclusive interview with legendary artist Joe Kubert.Copyright (c) 2019 DC Comics. All related characters and elements (c) & TM DC Comics. (s19) ...Show more
$46.00
NZD
Category: Coffee-table books | Series: Bibliotheca Universalis Ser.
Jacket madness: A splendid collection of album art from the 1960s to the 90s Record covers are a sign of our life and times. Like the music on the discs, they address such issues as love, life, death, fashion, and rebellion. For music fans the covers are the expression of a period, of a particular time in their lives. Many are works of art and have become as famous as the music they stand for--Andy Warhol's covers, for example, including the banana he designed for The Velvet Underground. This edition of Record Covers presents a selection of the best rock album covers of the 60s to 90s from music archivist, disc jockey, journalist, and former record-publicity executive Michael Ochs's enormous private collection. Both a trip down memory lane and a study in the evolution of cover art, this is a sweeping look at an underappreciated art form. About the Series: Bibliotheca Universalis -- Compact cultural companions celebrating the eclectic TASCHEN universe at an unbeatable, democratic price Since we started our work as cultural archaeologists in 1980, the name TASCHEN has become synonymous with accessible, open-minded publishing. Bibliotheca Universalis brings together nearly 100 of our all-time favorite titles in a neat new format so you can curate your own affordable library of art, anthropology, and aphrodisia.Bookworm's delight -- never bore, always excite Text in English, French, and German ...Show more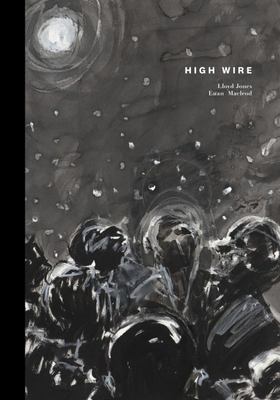 High Wire
by Lloyd Jones; Euan Macleod
$45.00
NZD
Category: Coffee-table books | Series: Korero Ser.
High Wire brings together Booker finalist writer Lloyd Jones and artist Euan Macleod. It is the first of a series of picture books written and made for grownups and designed to showcase leading New Zealand writers and artists working together in a collaborative and dynamic way. In High Wire the narrato rs playfully set out across the Tasman, literally on a high wire. Macleod's striking drawings explore notions of home, and depict homeward thoughts and dreams. High Wire also enters a metaphysical place where art is made, a place where any ambitious art-making enterprise requires its participants to hold their nerve and not look down. It's a beautifully considered small book which richly rewards the reader and stretches the notion of what the book can do. ...Show more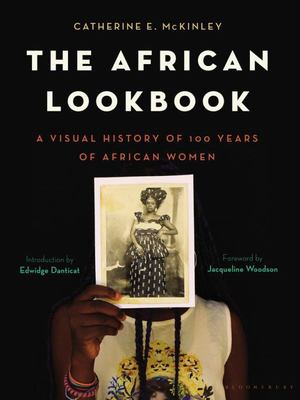 $50.00
NZD
Category: Coffee-table books
An unprecedented visual history of African women told in striking and subversive historical photographs--featuring an Introduction by Edwidge Danticat and a Foreword by Jacqueline Woodson. Most of us grew up with images of African women that were purely anthropological--bright displays of exotica where the deeper personhood seemed tucked away. Or they were chronicles of war and poverty--"poverty porn." But now, curator Catherine E. McKinley draws on her extensive collection of historical and contemporary photos to present a visual history spanning a hundred-year arc (1870-1970) of what is among the earliest photography on the continent. These images tell a different story of African women: how deeply cosmopolitan and modern they are in their style; how they were able to reclaim the tools of the colonial oppression that threatened their selfhood and livelihoods. Featuring works by celebrated African masters, African studios of local legend, and anonymous artists, The African Lookbook captures the dignity, playfulness, austerity, grandeur, and fantasy-making of African women across centuries. McKinley also features photos by Europeans--most starkly, striking nudes--revealing the relationships between white men and the Black female sitters where, at best, a grave power imbalance lies. It's a bittersweet truth that when there is exploitation there can also be profound resistance expressed in unexpected ways--even if it's only in gazing back. These photos tell the story of how the sewing machine and the camera became powerful tools for women's self-expression, revealing a truly glorious display of everyday beauty. ...Show more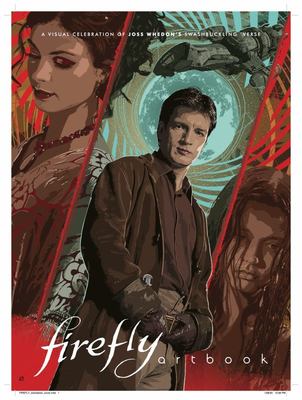 $90.00
NZD
Category: Coffee-table books
A collection of stunning brand-new exclusive original art celebrating the TV series Firefly. An original glossy coffee table book bursting with brand new and exclusive art. The book includes over 120 pieces by professional artists, illustrators, concept artists, comics artists and graphic designers. The featured artists include Joe Corroney, Rian Hughes, John J Hill, Sandra Kamenz, Angel Onofre, Stephen Sampson (The Dark Inker), Liza Shumskaya, and Angel Trancon. From character portraits, faux book covers and poster concepts, to iconic scenes, wanted posters and renderings of Serenity, each artist puts their own stamp on the Firefly universe. ...Show more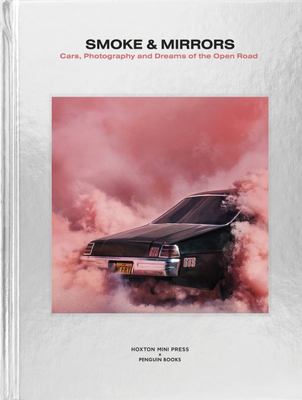 $55.00
NZD
Category: Coffee-table books
Car photography often evokes the same recycled tropes. Predictably slick, hi-spec images on the front pages of glossy magazines, or huge blow-ups on giant billboards which have one designed aim: to sell a lifestyle. But our relationship with cars is so much more meaningful than these images might sugges t. Like the camera, the car has changed the way we explore the world. With cars came road trips, and with road trips came some of the most important photographic documentaries of our time. A car is a vehicle not just for transport but for our hopes, desires and dreams. In Smoke and Mirrors, a selection of world-renowned and up-and-coming photographers come together to pay tribute to the car. From Nick Turpin's images of 'donut' skid marks, Todd Hido's painterly landscapes taken through wet windscreens and William Green's shots of sleeping Tokyo taxi drivers, these photographs display cars at their most playful, introspective and meaningful, reminding us that there is more to them than just metal and machinery - for cars are emotionally intertwined with the lives we live. ...Show more
$50.00
NZD
Category: Coffee-table books
Since The Lost Words' publication in October 2017, this book has had a transformative effect on all who have come in contact with it. Described as a 'cultural phenomenon' in the Guardian, it has become a huge bestseller, has taken root in thousands of schools across Britain, won numerous prizes, and ins pired many creative thinkers, young and old. It was shortlisted in 2017 as one of Britain's favourite books of all time on the natural world (alongside titles including Tarka the Otter and Gilbert White's The Natural History of Selborne). The book began as a response to the removal of everyday nature words - among them "acorn", "bluebell", "kingfisher" and "wren" - from a widely used children's dictionary, because those words were not being used enough by children to merit inclusion. The Lost Words is a 'book of spells' that seeks to conjure back the near-lost magic and strangeness of the nature that surrounds us. It transcends age barriers inspiring children and moving adults with its wide appeal. It is a large hardback book – over A4 in size, and the gold lettering and eye catching 'charm' of Goldfinches on the front cover give a hint of the treasures that lie within. Each lost word is conjured back to importance through Robert's powerful spells. They are called 'spells' rather than poems as they are designed to be spoken (or sung!) out loud in order to summon back these words and creatures into our hearts. Robert explains: "We've got more than 50% of species in decline. And names, good names, well used can help us see and they help us care. We find it hard to love what we cannot give a name to. And what we do not love we will not save." ...Show more