$19.00
NZD
Category: Middle-grade fiction (9 to 12 years)
The deadly influenza pandemic XB276 is sweeping the country. Twelve-year-old Zac wakes up one morning to the news that everyone must stay home. He can't leave the house for weeks, or even months. Pretty soon he's facing running out of food, with no electricity, no telephone and no internet. The only peo ple he can count on are his family and closest neighbours. As Zac faces each new challenge living under lockdown, he discovers resources he never knew he had - and mysteries begging to be solved. This prescient and gripping novel about a nation in lockdown was written following the H1N1 global pandemic. It won a Storylines Junior Fiction Award in 2011. ...Show more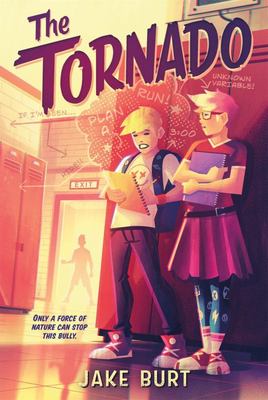 $18.00
NZD
Category: Middle-grade fiction (9 to 12 years)
One of the best stories about bullying for middle grades. Highly recommended.--School Library Journal, starred review Bell Kirby is an expert at systems, whether he's designing the world's most elaborate habitat for his pet chinchilla, re-creating Leonardo da Vinci's greatest inventions in his garage, o r avoiding Parker Hellickson, the most diabolical bully Village Green Elementary has ever seen. Since third grade, Parker has tormented Bell, who's spent two long years devising a finely tuned system that keeps him out of Parker's way. Sure, it means that Bell can't get a drink when he wants to, can't play with his best friend on the playground, and can't tell his parents about his day, but at least he's safe. Until Daelynn Gower touches down in his classroom like a tornado. Bell's not sure why the new girl, with her rainbow hair, wild clothes, and strange habits, is drawn to him, but he knows one thing--she means trouble. It's bad enough that she disrupts Bell's secret system, but when Daelynn becomes the bully's new target, Bell is forced to make an impossible decision: Finally stand up to Parker. . . Or join him. ...Show more
$25.00
NZD
Category: Non-fiction (children)
What do you think of when you hear the word 'hero'? Is it the wall-climbing, cape-wearing, villain-fighter you see in comics and films? Heroes can actually come in all forms, shapes and sizes. Some cook for the hungry. Some nurse the poorly back to health. Others raise money for important causes. From small acts of kindness to inventions that have saved the lives of hundreds of people, every person in this book has found their passion - or their superpower. No matter how big or small it might be, your power can be used to change the world for the better too. So put away the cape, climb down from that wall and discover how ordinary people can still do extraordinary things and become heroes. Written by Ben Brooks, the bestselling author of the Dare to Be Different books, and paired with vibrant comic-style illustrations throughout, this is the perfect guide for the budding superhero in your life!   ...Show more
$25.00
NZD
Category: Young adult (13+)
An epic fantasy set in a land of sultans and kings, sumptuous palaces... and slave markets. When Elowen and her brother are seized by pirates and sold, separately, in the slave market of a distant land, her enduring resolve is to escape, rescue her brother and return home. Sold to a desert ruler who adm ires her sublime voice, Elowen is given the title of the King's Nightingale. Honoured by the king, and loved by his scribe, Elowen lives a life of luxury, until she makes a fateful mistake and finds herself sold to a less charitable master. ...Show more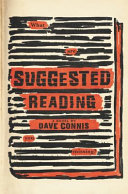 $23.00
NZD
Category: Young adult (13+)
In this hilarious and thought-provoking contemporary teen standalone that's perfect for fans of Moxie, a bookworm finds a way to fight back when her school bans dozens of classic and meaningful books. Clara Evans is horrified when she discovers her principal's "prohibited media" hit list. The iconic bo oks on the list have been pulled from the library and aren't allowed anywhere on the school's premises. Students caught with the contraband will be sternly punished. Many of these stories have changed Clara's life, so she's not going to sit back and watch while her draconian principal abuses his power. She's going to strike back. So Clara starts an underground library in her locker, doing a shady trade in titles like Speak and The Chocolate War. But when one of the books she loves most is connected to a tragedy she never saw coming, Clara's forced to face her role in it. Will she be able to make peace with her conflicting feelings, or is fighting for this noble cause too tough for her to bear? "Suggested Reading is a beautiful reminder that there is nothing simple about loving a book." --David Arnold, New York Times bestselling author of Mosquitoland --School Library Journal ...Show more
$20.00
NZD
Category: Picture books
A class trip to the zoo descends into a chaotic hunt for the missing hippopotamus. Teacher, zookeeper and all the children join the search. The noise and drama reach a pitch, and no one thinks to listen to quiet Liam, who really might know where the hippo is hiding.
$20.00
NZD
Category: Young adult (13+) | Series: Gilded
"Namina Forna Could Be The Toni Morrison Of YA Fantasy."-Refinery 29 The start of a bold and immersive West African-inspired, feminist fantasy series for fans of Children of Blood and Bone and Black Panther. In this world, girls are outcasts by blood and warriors by choice.   Sixteen-year-old Deka liv es in fear and anticipation of the blood ceremony that will determine whether she will become a member of her village. Already different from everyone else because of her unnatural intuition, Deka prays for red blood so she can finally feel like she belongs.   But on the day of the ceremony, her blood runs gold, the color of impurity-and Deka knows she will face a consequence worse than death.   Then a mysterious woman comes to her with a choice: stay in the village and submit to her fate, or leave to fight for the emperor in an army of girls just like her. They are called alaki-near-immortals with rare gifts. And they are the only ones who can stop the empire's greatest threat.   Knowing the dangers that lie ahead yet yearning for acceptance, Deka decides to leave the only life she's ever known. But as she journeys to the capital to train for the biggest battle of her life, she will discover that the great walled city holds many surprises. Nothing and no one are quite what they seem to be-not even Deka herself. ...Show more
$25.00
NZD
Category: Middle-grade fiction (9 to 12 years) | Series: Bronte Mettlestone / Kingdoms and Empires
A magical tale of mystery and adventure that proves that sometimes even ordinary middle children can be heroes, from the bestselling author of The Extremely Inconvenient Adventures of Bronte Mettlestone and the award-winning The Slightly Alarming Tale of the Whispering Wars. Long ago, the little Prince of Cloudburst was stolen from the seashore by a Water Sprite. Now, ten years later, the prince has found his way home. The King and Queen are planning the biggest party in their Kingdom's history to welcome him. Meanwhile, on the other side of the Kingdoms and Empires, Esther Mettlestone-Staranise is looking forward to another year at Katherine Valley Boarding School. But she arrives to find a number of strange and unsettling changes. For one, her new teacher is rumoured to be an Ogre. Two mysterious students have joined the school, and one of Esther's classmates is an undercover Spellbinder. Most disturbingly, the mountains surrounding the school - usually a delight of glaciers, teashops, lakes and Faeries - are now crowded with wicked Shadow Mages. As secrets and dangers escalate, Esther must find the answers to several puzzles. Why is her teacher behaving so oddly? Which of Esther's classmates is the Spellbinder, and can they really protect the school from gathering hordes of Shadow Mages? Could the Stolen Prince of Cloudburst be connected? How can Esther - who is not talented like her sisters, nor an adventurer like her cousin, but just Esther - save her family, her school and possibly her entire world? ...Show more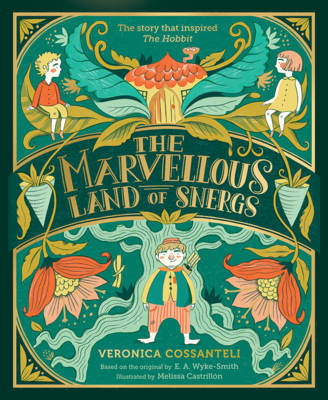 $22.00
NZD
Category: Middle-grade fiction (9 to 12 years)
At the Sunny Bay Home for Superfluous and Accidentally Parentless Children, Pip and Flora are in trouble. Running away with their dog they discover the Marvellous Land of Snergs, a magical world of cinnamon bears and scrumptious feasts—but also one of vegan ogres and disgraced jesters. Soon their only f riend is forgetful but lovable snerg, Gorbo. He will lead them home—if they can decide where home really is and if Gorbo can remember how to get there. ...Show more
$20.00
NZD
Category: Middle-grade fiction (9 to 12 years) | Series: Wednesday Weeks Ser.
In a world of magic, can science save the day? Wednesday Weeks never wanted to be a sorcerer's apprentice. She'd rather study science than magic. But when her cloak-wearing, staff-wielding grandpa is captured by a power-hungry goblin king, Wednesday must find a way to embrace her magical heritage and re scue him from the dreaded Tower of Shadows. Luckily, she's not alone. Her best friend Alfie is a prime-number fan and robotics expert who's all-in on Wednesday's epic plan involving parallel universes, swords of power, and a wise-cracking talking skull. But it's going to take more than science, magic, and the world's cutest robot to take down this bad guy. Because the goblin king is playing for the ultimate prize - and Wednesday and Alfie just walked into his trap...   ...Show more
$30.00
NZD
Category: Picture books
Look up! From the Caldecott Medal-winning creator of the Hat trilogy comes a new deadpan gem. Turtle really likes standing in his favourite spot. He likes it so much that he asks his friend Armadillo to come over and stand in it, too. But now that Armadillo is standing in that spot, he has a bad feelin g about it... A hilarious meditation on the workings of friendship, fate, shared futuristic visions, and that funny feeling you get that there's something off somewhere, but you just can't put your finger on it. Merging broad visual suspense with wry wit and existential silliness, celebrated picture-book creator Jon Klassen gives us a wholly original comedy for the ages.   ...Show more
$17.00
NZD
Category: Early readers (5 to 8 years)
Gafferty Sprout is a Smidgen. A Smidgen looks like a human, sounds like a human, and loves chips with curry sauce like a human if humans were three inches tall. If you took a human and shrunk it in the washing machine on a very hot spin cycle, you might get something like a Smidgen. Generations ago the re were lots of them, living in a maze of tunnels beneath the human village of Dundoodle. But then something happened and they just - disappeared. Now Gafferty, her parents and her little brothers Gobkin and Grub are the only ones left, and the tunnels are forbidden territory. And then Gafferty finds an old map. A map that shows a place deep within the maze where Smidgen tribes can go to meet. Smidgen tribes! Gafferty knows that she has to try to find them. But the tunnels are dangerous. And soon Gafferty discovers she's not the only one looking for the lost tribes, and that three inches of Smidgen hold more power than she ever imagined. The first book in a funny, magical adventures series for 7+ readers who love Terry Pratchett, Max and the Millions and The Borrowers.   ...Show more