$65.00
NZD
Category: Art & design
A FAST-PACED ROMP THROUGH THE HISTORY OF WESTERN PAINTING WITH ONE OF NEW ZEALAND'S BEST-KNOWN PAINTERS. Throughout his long career, New Zealand painter Dick Frizzell has often goneway out on a limb to see where it would take him. From his early Pop art influenced approach to his experiments with landsc ape and the contested area ofappropriation, he's always been brave. Now, he takes on the history of art, starting right back at cave art to discover the key threads of Western art that sit in his DNA as a painter in the 21st century. The approach is essential Frizzell: bring everyone along for the ride. ...Show more
$45.00
NZD
Category: Biography
Vincent O'Sullivan's compelling, nuanced portrait of the great New Zealand artist Ralph Hotere brings the man and his art to life. Ralph Hotere (Te Aupouri and Te Rarawa; 1931-2013) was one of Aotearoa's most significant modern artists. Hotere invited the poet, novelist and biographer Vincent O'Sulliva n to write his life story in 2005. Now, this book - the result of years of research and many conversations with Hotere and his fellow artists, collaborators, friends and family - provides a nuanced, compelling portrait of Hotere: the man, and the artist. ...Show more
Gavin Hipkins: The Homely II
by Gavin Hipkins; Megan Tamati-Quennell; City Gallery Wellington Staff (Contribution by); Robert Leonard; Felicity Barnes; Andrew Clifford; Blair French; Terrence Handscomb; Emil McAvoy; Emma Ng; Lara Strongman
$30.00
NZD
Category: Art & design
"In 2001, Gavin Hipkins unveiled his photo frieze, The Homely, at City Gallery Wellington. Consisting of eighty photos taken between 1997 and 2000 on travels in New Zealand and Australia, neighbouring antipodean colonies, it became his best-known and most celebrated work. In 2018, he unveiled its sequel in the exhibition This is New Zealand, also at City Gallery. Homely II also comprises eighty photos, shot in the same manner, arranged in the same frieze format. Hipkins took the images between 2001 and 2017 on excursions through New Zealand and the United Kingdom, the former colony and the colonial homeland"--Inside front cover. ...Show more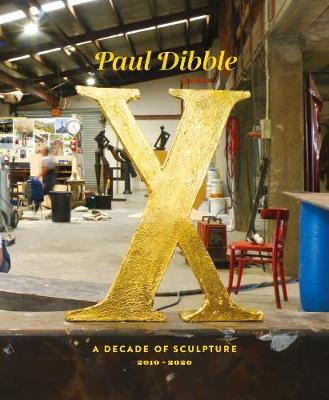 $70.00
NZD
Category: Art & design
Paul Dibble has traversed many subjects in his sculptural work - often returning to them years later, like godwits coming home to roost. Between 2010 and 2020, human figures and native New Zealand flora and fauna have been among Dibble's oft-revisited subjects, his work refining these figures to their s implest forms. Yet, while the forms may be simplified, the implied sense of movement, the anticipation of action and captured emotion are paramount. Dibble is one of a select number of sculptors who cast their own bronze work, often in larger-then-life scale, creating a powerful effect. Prolific in his output and ambitious in his scope and vision, it is easy to see why Paul Dibble remains one of New Zealand's most original and respected sculptors. ...Show more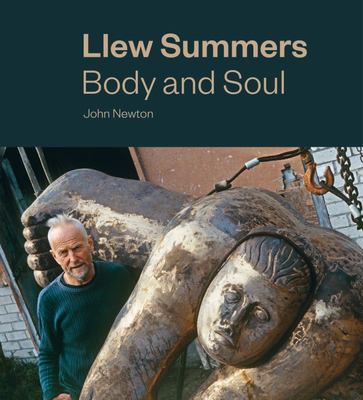 $65.00
NZD
Category: Art & design
Llew Summers (1947-2019) was a rarity in the art world - a figurative artist in a scene dominated by abstract practices. Llew Summers: Body and Soul depicts the work and life of one of New Zealand's most recognisable sculptors, a man of great warmth and astonishing vitality, whose works are daring, sens ual and provocative.John Newton takes us from Summers' beginnings as a self-taught artist, through his relationships and family life, to his success as a highly visible sculptor with works found in public spaces throughout New Zealand.We follow Summers' progression as an artist, a true independent, working outside the hierarchies of the art world. His early monumental works in concrete made him a public fixture, with themes of nurture and nature, sexuality and solidity seen in his idealised female forms. As he discovered carving in wood and marble, the work became more subtle and increasingly dynamic. From the early 2000s, following his first trip to Europe, religious imagery entered Summers' work in ways that extended both his visual and thematic range, and introduced a more overtly spiritual element. His later career features depictions of Christ, angelic winged figures and large, ambitious works in bronze.Illustrated with more than 200 photographs, including newly commissioned images of Summers' works, Llew Summers: Body and Soul is a joyful record of a life in sculpture and a testimony to the value of public art. ...Show more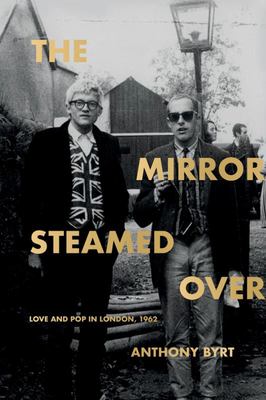 $45.00
NZD
Category: Art & design
In the early sixties at the Royal College of Art in London, three extraordinary personalities collided to reshape contemporary art and literature. Barrie Bates (who would become Billy Apple in November 1962) was an ambitious young graphic designer from New Zealand, who transformed himself into one of po p art's pioneers. At the same time, his friend and fellow student David Hockney - young, Northern and openly gay - was making his own waves in the London art world. Bates and Hockney travelled together, bleached their hair together, and, despite being two of London's rising art stars, almost failed art school together. And in the middle of it all was the secretary of the Royal College's Painting School - an aspiring young novelist called Ann Quin. Quin ghost-wrote her lover Bates's dissertation and collaborated with him on a manifesto, all the while writing Berg: the experimental novel that would establish her as one of the British literary scene's most exciting new voices. Taking us back to London's art scene in the late fifties and early sixties, award-winning writer Anthony Byrt illuminates a key moment in cultural history and tackles big questions: Where did Pop and conceptual art come from? How did these three remarkable young outsiders change British culture? And what was the relationship between revolutions in personal and sexual identities and these major shifts in contemporary art? From the Royal College to Coney Island and Madison Avenue, encountering R. D. Laing and Norman Mailer, Shirley Clarke and Larry Rivers, The Mirror Steamed Over is a remarkable journey through a pivotal moment in contemporary culture. ...Show more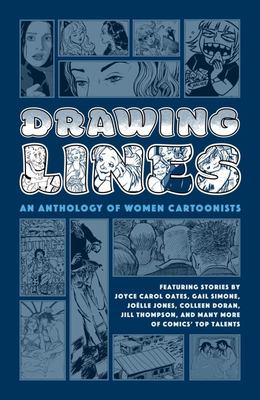 $38.00
NZD
Category: Art & design
Featuring over a dozen stories by top talents like New York Times bestselling author Joyce Carol Oates, Eisner Award-winning illustrator Jill Thompson, Scary Godmother creator Colleen Doran, DC Comics creators Gail Simone and Joelle Jones, and many more!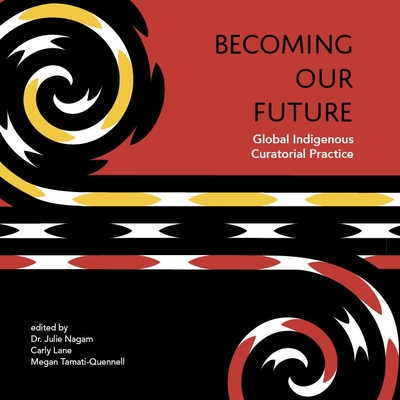 $45.00
NZD
Category: Art & design
Becoming Our Future: Global Indigenous Curatorial Practice reflects on international Indigenous methodologies in curatorial practice from the geographic spaces of Canada, Aotearoa (New Zealand) and Australia to assert specific cultural knowledges, protocols and relationships. These knowledges are ground ed in continuous international exchanges and draws on the breadth of work within the field.This volume explores the way Indigenous visual art and culture operates within, and from, a structural framework that is unique to the cultural milieu. Through a selection of contributions by Indigenous curators, artists, and scholars, this book brings together perspectives that define curatorial practices, while simultaneously postulating Indigenous sovereignty and self-determination within the three countries. These compelling essays begin to unearth the connections and historical moments that draw Indigenous curatorial practices together and the differences that set them apart.With contributions from Nigel Borell, Freja Carmichael, Karl Chitham, Nici Cumpston, Léuli Eshraghi, Reuben Friend, Jarita Greyeyes, Ioana Gordon-Smith, Dr Heather Igloliorte, Jaimie Isaac, Carly Lane, Cathy Mattes, Kimberley Moulton, Lisa Myers, Dr Julie Nagam, Dr Jolene Rickard, Megan Tamati-Quennell, Josh Tengan and Daina Warren. ...Show more
$33.00
NZD
Category: Art & design
A new, gorgeously repackaged edition of the classic companion to The Artist's Way.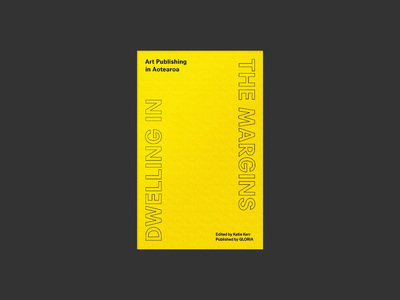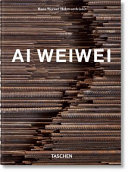 Ai Weiwei – 40
by Hans Werner Holzwarth (Editor); Ai Weiwei (Artist)
$58.00
NZD
Category: Art & design
As his personal circumstances move in constant flux, Ai Weiwei remains a cultural magnet. Renowned for his political activism and social media activity almost as much as for his social interventions, contemporary approach to the readymade, and knowledge of Chinese traditional crafts, Ai's fame extends t hroughout and beyond the art world. Drawn from TASCHEN's limited Collector's Edition, this monograph explores each of Ai's career phases up until his release from Chinese custody. It features extensive visual material to trace Ai's development from his early New York days right through to his recent practice. Focus moments include his international breakthrough in the early 2000s, his porcelain Sunflower Seeds at the Turbine Hall of the Tate Modern, his response to the Sichuan earthquake of 2008, and his police detention in 2011. With behind-the-scenes studio pictures, production shots, and numerous statements derived from exclusive interviews with Ai, we gain privileged access to the artist's process, influences, and importance. The book includes texts from Uli Sigg, Ai's longtime friend and former Swiss ambassador to China and Roger M. Buergel, who curated the 2007 documenta and hosted the artist's Fairytale piece.   About the series TASCHEN turns 40 this year Since we started our work as cultural archaeologists in 1980, TASCHEN has become synonymous with accessible publishing, helping bookworms around the world curate their own library of art, anthropology, and aphrodisia at an unbeatable price. In 2020, we celebrate 40 years of incredible books by staying true to our company credo. The 40 series presents new editions of some of the stars of our program--now more compact, friendly in price, and still realized with the same commitment to impeccable production. ...Show more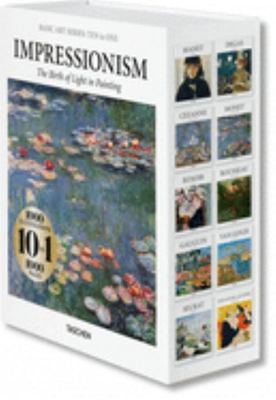 $90.00
NZD
Category: Art & design
A must-have for any art buff, this definitive who's who of Impressionism gathers 10 monographs from the Basic Art series for the price of three. Precise texts and impeccable reproductions guide us through the life and works of Cézanne, Degas, Gauguin, Manet, Monet, Renoir, Rousseau, Seurat, Toulouse-Lau trec, and van Gogh. ...Show more